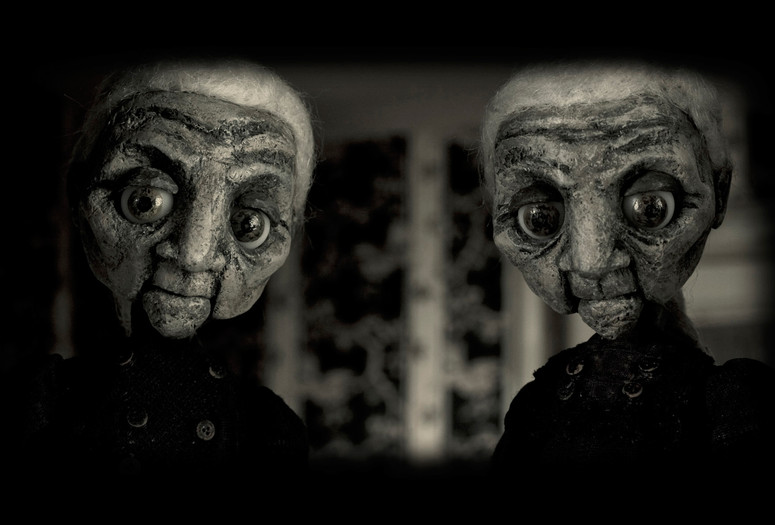 Program approx. 66 min.
Cada día paso por aquí (I Pass by Here Every Day). 2004. Directed by Raúl Arroyo. 9 min.
A contemporary cityscape is seen through an invigorating, rhythmic montage of street trash, graffiti, signage, and noise.
Les bessones del carrer de Ponent (The Twin Girls of Sunset Street). 2010. Directed by Anna Solanas, Marc Riba. 13 min.
In a gray, stop-motion world, a kidnapped child witnesses the sinister end-of-life rituals of elderly twin sisters.
Crik-Crak. 2011. France. Directed by Rocío Álvarez. 1 min.
The night terrors of a child end happily when she surprises her parents in the act.
O Xigante (The Giant). 2012. Directed by Julio Vanzeler, Luis da Matta. 11 min.
This fable about a young princess living in the heart of a towering giant is a Pop Surrealist allegory of parental affection.
Astigmatismo (Astigmatism). 2012. Directed by Nicolai Troshinky. 4 min.
Without his glasses, a child explores an out-of-focus world undaunted—as reflected in the free-associative manner of the film's production.
Magma. 2013. Directed by Dvein. 1 min.
A music video for the group The Vein, by the Barcelona-based design collective known for its organic aesthetic.
The Day I Killed My Best Friend. 2013. Spain/Great Britain. Written and directed by Antonio J. Busto, Blanca Font. 6 min.
Soft pastels give way to frantic stop-motion when a girl and her imaginary friend confront puberty.
Zepo. 2014. Directed by César Díaz Meléndez. 3 min.
Animated with sand, this is a disturbing tale of political violence from a master of stop-motion.
Bendito Machine V: Pull the Trigger. 2014. Directed by Jossie Malis. 12 min.
In this elegant piece of silhouette science-fiction, an alien visitor survives the centuries-long, war-driven evolution of mankind.
Princesa china (Chinese Princess). 2014. Directed by Tomàs Bases. 5 min.
The geometry of three-dimensional puzzle blocks is the visual inspiration for a cautionary reincarnation lullaby.