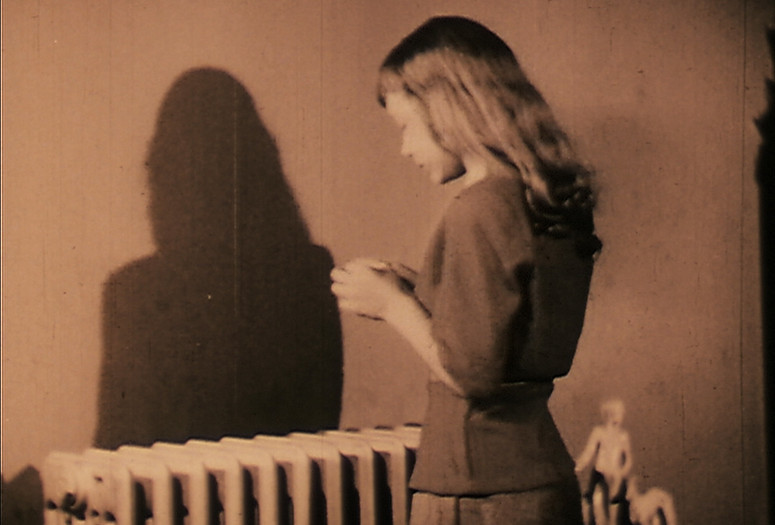 Known in part for their distinct approaches to found-footage cinema, which have straddled analogue and digital technologies, filmmakers Peggy Ahwesh and Julie Murray will share some of their own films alongside a pair of melancholic Conner films from the late 1970s: TAKE THE 5:10 TO DREAMLAND (1977) and VALSE TRISTE (1978).
Program approx. 60 min.
With works by Peggy Ahwesh and Julie Murray, to be announced
Peggy Ahwesh has traversed a variety of technologies and styles in an inquiry into feminism, cultural identity, and genre. Her work insists on political and social topicality and theoretical rigor, while incorporating humor and the absurd in an open embrace of the inexplicable. Ahwesh studied with Tony Conrad, Paul Sharits, and Janis Crystal Lipson at Antioch College. Recent exhibitions of her work include Two Serious Ladies (2015, Murray Guy, New York), Plagiarist of My Unconscious Mind! (2015, Château Shatto, Los Angeles), and Kissing Point (2014, Microscope Gallery, New York).
Drawing upon a background in painting and the fine arts, Julie Murray has made more than 25 film and digital works, which have been exhibited at the New York Film Festival; the Hong Kong International Film Festival; International Film Festival Rotterdam; Centre Georges Pompidou, Paris; the London Film Festival; and the Flaherty Film Seminar, NY; among others. Her work was featured in the 2004 Whitney Biennial and her films are in the collections of The Museum of Modern Art and the Whitney Museum of American Art. Murray has presented her work at REDCAT, Los Angeles; Anthology Film Archives, New York; Media City Film Festival, Ontario; Pacific Film Archives, Berkeley; Los Angeles Filmforum, the San Francisco Cinematheque; and Cinematheque Ontario, Toronto. Murray's early super-8 films were selected for a National Film Preservation Foundation Award in 2014. She is currently a visiting professor in the Department of Cinematic Arts at University of Iowa.
TAKE THE 5:10 TO DREAMLAND. 1977. USA. Directed by Bruce Conner. 5 min.
16mm.
VALSE TRISTE. 1978. USA. Directed by Bruce Conner. 3:30 min.
16mm.