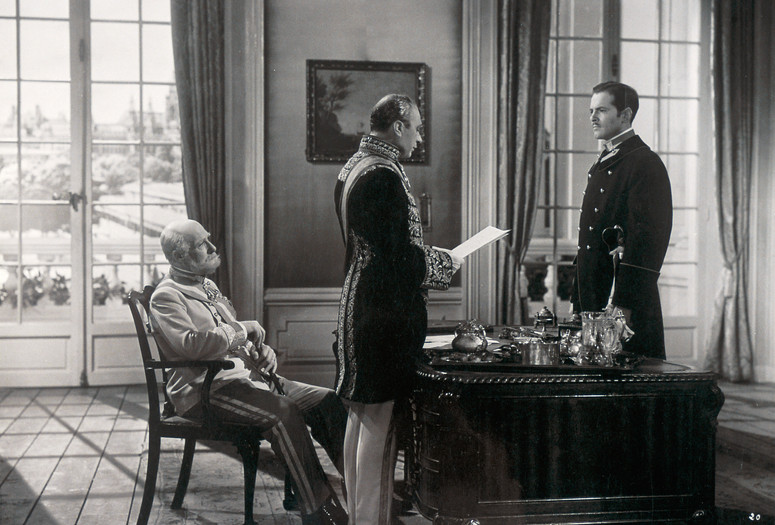 De Mayerling à Sarajevo. 1940. France. Directed by Max Ophüls. Screenplay by Carl Zuckmayer, Marcelle Maurette, Curt Alexander. With Edwige Feuillère, John Lodge, Aimé Clariond. 95 min.
The romance of Archduke Franz Ferdinand (John Lodge) and the Duchess of Hohenberg (Edwige Feuillère) is told as a prelude to World War I. Ophüls's most politically pointed film, it was immediately banned by the German occupation authorities, sending the director into exile in America.
Courtesy of the Film Desk.