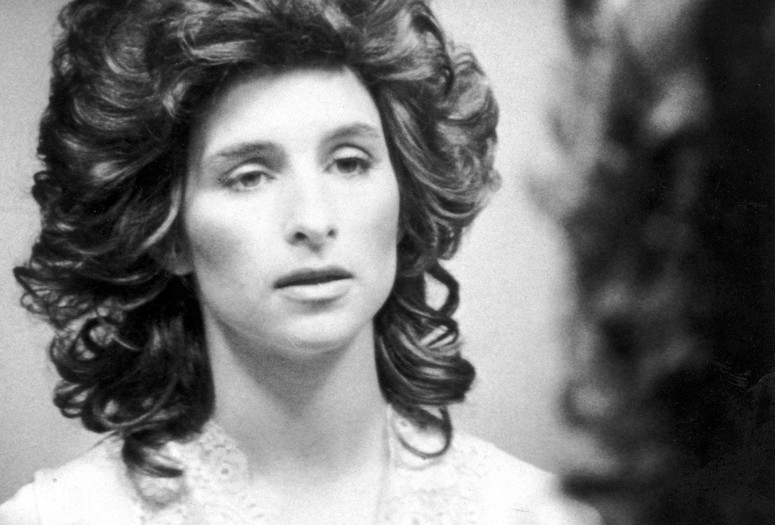 Lady. 1994. USA. Directed by Ira Sachs. Screenplay by Dominique Dibbell. With Dominique Dibbell. 28 min.
The exact identity of the redhead at the center of Lady is impossible to pin down. Is she a woman playing a man playing a woman, or more specifically, a lesbian playing a gay man playing a heterosexual woman? This purposeful ambiguity invites the audience to question the blurred parameters of sexuality, desire, and female identity. 16mm.
10/26/00. 2000. USA. Directed by Ira Sachs. 3 min.
This short video uses surveillance-type images of men standing on an anonymous street corner as the conceptual foreground for an examination of the relationship between fathers and sons. Video.
Untitled. 2002. USA. Directed by Ira Sachs. 7 min.
Made for Underground Zero: Independent Filmmakers Respond to 9/11. This short video is made up of portraits taken from the fliers posted on the streets of New York following 9/11. Digital video.
Get It while You Can. 2002. USA. Directed by Ira Sachs. 28 min.
A portrait of the filmmaker's father, an American businessman on a quest for money and women in modern Moscow. Video.
Last Address. 2009. USA. Directed by Ira Sachs. 8 min.
Keith Haring, Robert Mapplethorpe, Norman René, Peter Hujar, Ethyl Eichelberger, Felix Gonzalez-Torres, Cookie Mueller, Klaus Nomi...the list of New York artists who died of AIDS over the last 30 years is countless, and the loss immeasurable. In Last Address, Sachs, who first moved to the city himself in 1984, uses images of the exteriors of the houses, apartment buildings, and lofts where these and others were living at the time of their deaths to mark the disappearance of a generation. The elegiac film is both a remembrance of that loss, as well as an evocation of the continued presence of their work in our lives and culture. HD video.