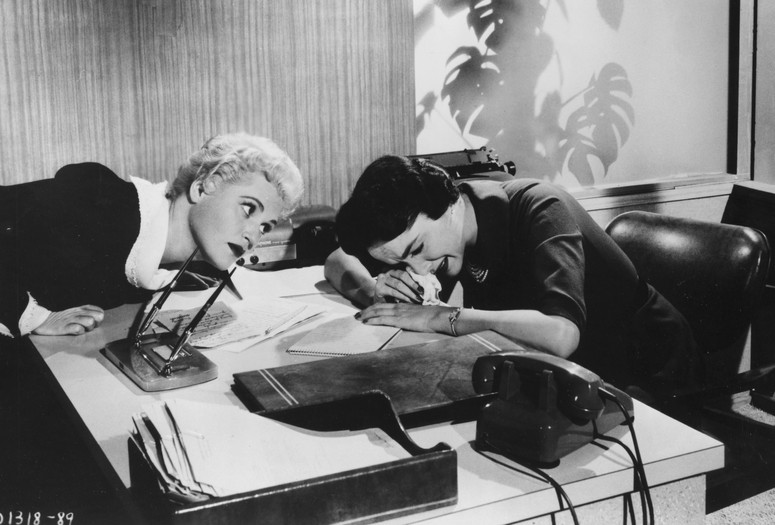 The Solid Gold Cadillac. 1956. USA. Directed by Richard Quine. Screenplay by Abe Burrows, based on the play by George Kaufman, Howard Teichmann. With Judy Holliday, Paul Douglas, Fred Clark. 99 min.
When Laura Partridge, the proud owner of 10
shares of International Projects stock, attends the annual shareholders meeting and starts asking questions, the crooked board members get nervous. To stop any further curiosity, they offer Laura a job—but the lady they thought was a dimwitted annoyance can actually read a balance sheet!