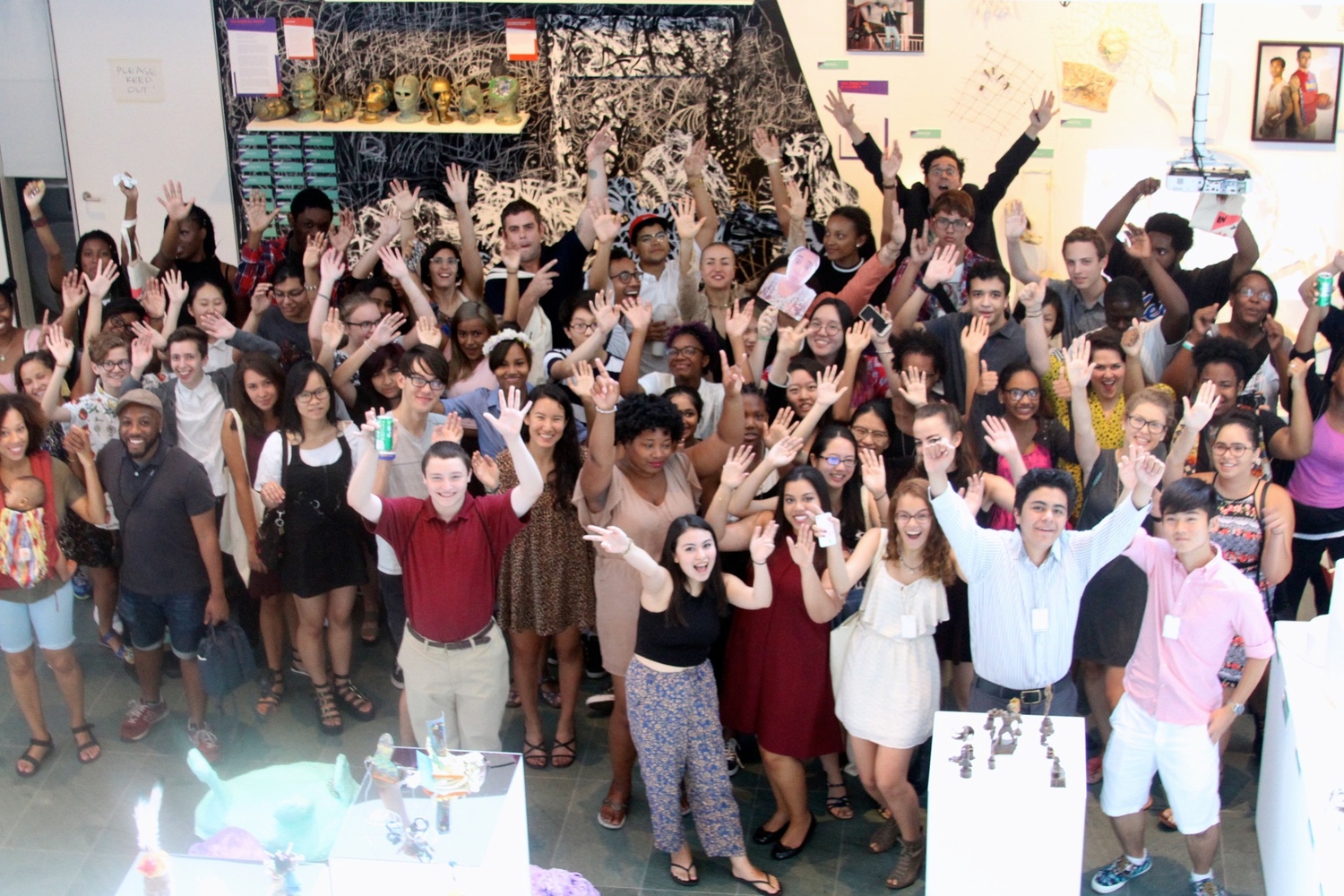 Please join us for the Opening Night Reception, celebrating the artwork and community created during our In the Making: Summer 2016 workshops for teens.
Food and drink will be provided.
Part of the Lewis B. and Dorothy Cullman Education and Research Program, In the Making is a free workshop course that engages teens in an exploration of modern and contemporary art through a unique integration of art making, observation, and discussion. Students in this six-week, 18-session intensive program participated in four separate classes:
PULP FICTIONS
Experimental and Sculptural Uses for Paper
CLICK@MoMA: LIVE + DIRECT
An Intro to Improvised Audio/Visual Performance
WHOOP DEE DOO (and YOU)
The Secret World of DIY Variety Shows
STATES OF AMERICA
An Exploration of the USA through Multiple Mediums
In the Making is a free, experimental studio art program for NYC high school students. No previous art-making experience is necessary to apply. Held every summer, In the Making courses offer a wide range of new, hands-on studio- and gallery-based experiences led by contemporary artists—from large-scale sculpture to music production, printmaking, theme-based courses, performance, collaborative installations, digital media, and more. Each season culminates with a Teen Art Show at the Museum.
Apply online. Applications will not be accepted after June 9.
Teens who have completed at least one season of In the Making are eligible to be nominated for the MoMA/MoMA PS1 Cross-Museum Collective program, which offers behind-the-scenes experiences at both of our institutional spaces. For inquiries about In the Making, please contact teenprograms@moma.org or call (212) 333-1252.