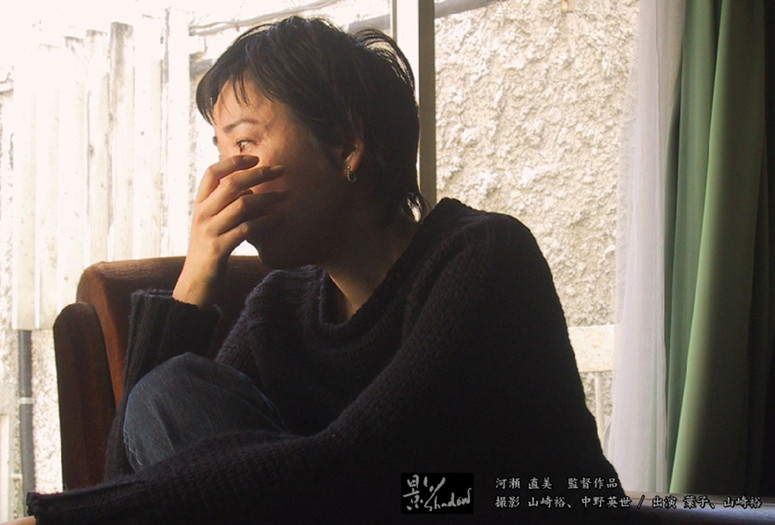 Kage (Shadow). 2004. Japan. Directed by Naomi Kawase. With Hako Oshima, Yutaka Yamazaki. In Japanese; English subtitles. 26 min.
Thirty-year-old Hako unexpectedly discovers she has a father that she never met, while he records the moment live on camera. Unexpected emotions, bitterness, and forgiveness rise to the surface in the unscripted scenes between them.
*Letter from a Yellow Cherry Blossom *. 2002. Japan. Directed by Naomi Kawase. In Japanese; English subtitles. 65 min.
Nishii Kazuo, a terminally ill Japanese photography writer and critic, invites Kawase to record his final days in hospice. Despite the severity of his illness, they speak frankly and profoundly about the meaning of life, death, memory, photography, and filmmaking. She asks him to write a haiku and he responds, "Shall I go, with the falling leaves of the cherry blossom." And so his words come to pass, but not before Kawase and Nishii make a lasting document of their final conversations together. Courtesy of Tamasa Films.