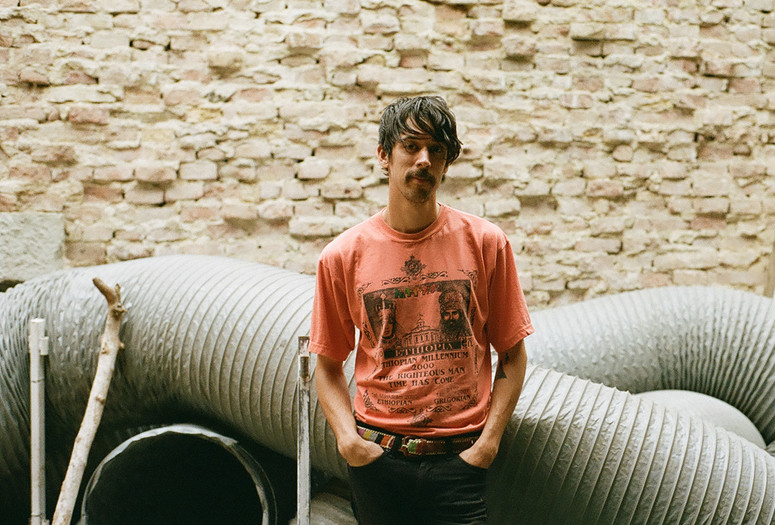 Cameron Stallones, guitar, keyboard, vocals; Jon Leland, percussion
The musical project of the Los Angeles–based artist Cameron Stallones, Sun Araw has crafted consistently innovative and well-received albums; the eighth, Gazebo Effect (Sun Ark Records), was released in 2015. Stallones began his musical career as a founding member of the experimental psychedelic rock collective Magic Lantern. Demos originally meant for the band became the first Sun Araw LP, The Phynx. Structural and spiritual inspiration for Sun Araw comes primarily from investigation of the transformative power of simple observation. The goal has always been the creation of a psychotropic music—not an aesthetic sensibility, but a method of discontinuous experience. Supporting every Sun Araw composition is the idea of mantra: how repetition with attention changes the perception of a melodic object. Recent works attempt to affect the mental activity of the listener even more physically and directly by removing a fixed location from which to listen. Sun Araw's practice recently expanded to include a series of online film essays, SSVR (Second System Vision Radio).
Every Thursday in July and August, 5:30–8:00 p.m.
Live music begins at 6:30 p.m.
Regular Museum admission applies. Performances take place in the Sculpture Garden. In the event of rain, the Garden will close, and music will take place in Theater 1. Please note: Sculpture Garden and indoor seating are limited and on a first-come, first-served basis.
The musical component of Summer Thursdays 2018 celebrates musicians living and working in New York City. Organized in collaboration with PopRally, the series hosts a variety of sounds that explore the City's expansive musical landscape. Each evening, unique sonic flavors fill the Sculpture Garden with a range of blended genres such as dream punk, Afrofuturist soul, funk fusion, hip-hop, experimental, and lo-fi baroque pop.