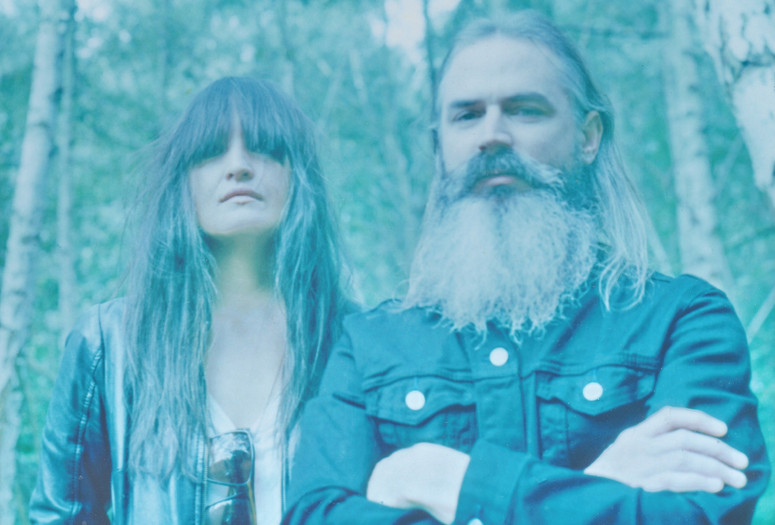 Ripley Johnson, guitar; Sanae Yamada, keyboards; John Jeffrey, drums
Moon Duo delivers its unique brand of 12-cylinder space rock in a set of well-crafted, drone-heavy psych music. Formed in 2009 by Wooden Shjips guitarist Ripley Johnson and Sanae Yamada, the duo, based in Portland, Oregon, is now joined by the Canadian drummer John Jeffrey. The group's debut album was the critically acclaimed Mazes. The title of a follow-up album, Circles, as well as the themes for many of its songs, came from Ralph Waldo Emerson's 1841 essay of the same name, on the symbol and nature of "the flying Perfect." A BBC commentator described Circles as "bright and confident…a gleaming pop sensibility." Shadow of the Sun, Moon Duo's latest release, features off-kilter dance rhythms, repetitive grinding riffs, cosmic-trucker boogies, and even an ecstatically pretty moment.
Every Thursday in July and August, 5:30–8:00 p.m.
Live music begins at 6:30 p.m.
Regular Museum admission applies. Performances take place in the Sculpture Garden. In the event of rain, the Garden will close, and music will take place in Theater 1. Please note: Sculpture Garden and indoor seating are limited and on a first-come, first-served basis.
The musical component of Summer Thursdays 2018 celebrates musicians living and working in New York City. Organized in collaboration with PopRally, the series hosts a variety of sounds that explore the City's expansive musical landscape. Each evening, unique sonic flavors fill the Sculpture Garden with a range of blended genres such as dream punk, Afrofuturist soul, funk fusion, hip-hop, experimental, and lo-fi baroque pop.