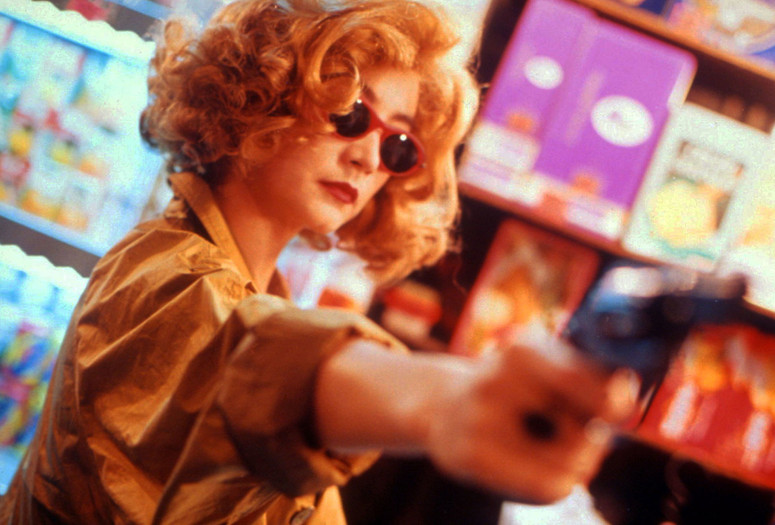 Known for his striking visual sensibility, Wong Kar Wai, cinema's reigning aesthetician, has taken films about romance and heartbreak to a whole new level, earning the hearts and minds of critics and cinephiles alike who favor loftier philosophical and moral inquiry. Lovelorn and lonesome souls, always played by the most glamorous film stars, inhabit a richly constructed world saturated with elaborate visual and sonic details. Lush colors, sensuous music, and sinuous movements combine with kinetic camerawork, shifting film speeds, and exhilaratingly fast editing to create a total sensory overload whereby Wong explores themes of time, memory, love, and loss.
Born in Shanghai in 1958, Wong studied graphic design at Hong Kong Polytechnic University before enrolling in a training program offered by a local television station. He became a screenwriter, first in television, then in film, and made his directorial debut with As Tears Go By in 1988, during the heyday of Hong Kong cinema. This gangster film combined genre conventions with an unusual visual flair, signaling a gift for formal experimentation that has continued in his subsequent work—and earned him a place among the greatest living auteurs.
Wong Kar Wai joins La Frances Hui, Associate Curator, Department of Film, to discuss his films (along with short film clips), work processes, and partnerships with various long-term collaborators, both on and off screen.
The program is followed by a book signing and sale of Wong Kar Wai and John Powers's WKW: The Cinema of Wong Kar Wai (Rizzoli, 2016).