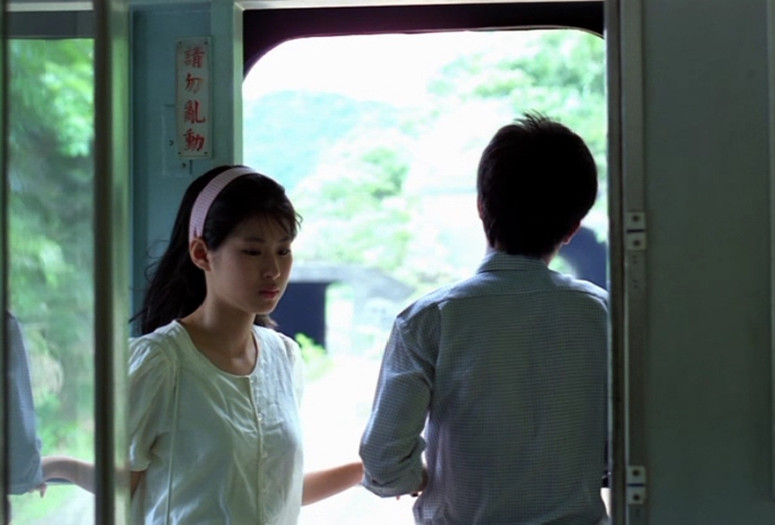 Dust in the Wind. 1986. Taiwan. Directed by Hou Hsiao-Hsien. With Wang Ching-Wen, Hsin Shu-Fen, Li Tien-Lu. 35mm. In Taiwanese; English subtitles. 110 min.
A mesmerizing tracking shot, taken from the front of a train, opens Dust in the Wind. Emerging from a pitch-black tunnel, we see bright, green, mountainous terrain in the countryside of Taiwan.
As the train goes in and out of tunnels, we are transported between an urban Taipei and a rural mining village. Two young lovers from this village give up high school to work in the big city, in a nostalgic portrayal of the changing Taiwan of the early 1970s, where modernization creates disturbances in traditional life. Dust in the Wind marks the second collaboration between Hou Hsiao-Hsien and Lee, who together would continue to make the films about ordinary life that formed the basis of the Taiwan New Cinema movement.