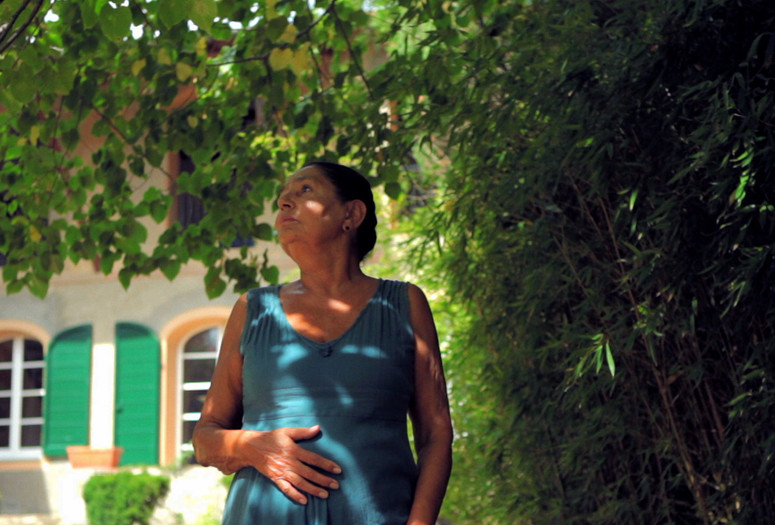 Les Yeux ne veulent pas en tout temps se fermer ou Peut-être qu'un jour Rome se permettra de choisir à son tour (Eyes do not want to close at all times or Perhaps one day Rome will permit herself to choose in her turn). 1969. West Germany/Italy. Written and directed by Jean-Marie Straub, Danièle Huillet. Based on Othon, by Pierre Corneille. With Adriano Aprà, Anne Brumagne, Olimpia Carlisi, Anthony Pensabene, Jubarite Semaran. In French; English subtitles. 88 min.
The cinematographer Renato Berta, a frequent collaborator of Straub and Huillet, presents the first film that the partners shot together in Italy (on the Palatine Hill of Rome), which was also the first they made in color. A faithful adaptation of Pierre Corneille's Othon, the classic tragedy that premiered at the court of Louis XIV at Fontainebleau in 1664 and today is more hallowed than actually performed, Eyes do not want to close… depicts the power vacuum that followed Emperor Nero's death. Against a crowd of obsequious and scheming pretenders to the throne, Corneille has Camille as his epic heroine, the mother of all conscientious objectors.
La madre (The Mother). 2011. Switzerland. Written and directed by Jean-Marie Straub. Based on Dialogues with Leucò, by Cesare Pavese. With Giovanna Daddi, Dario Marconcini. In Italian; English subtitles. 20 min.
"I am lost to the world…." (from Mahler's 1901 Rückert-Lieder): In the sun-dappled Tuscan countryside, the boar hunter Meleager, having been murdered by his own mother to avenge the tragic accidental killing of his brother and uncle, engages in a melancholy conversation about fragility, resistance, and love with Hermes, who has taken female form.