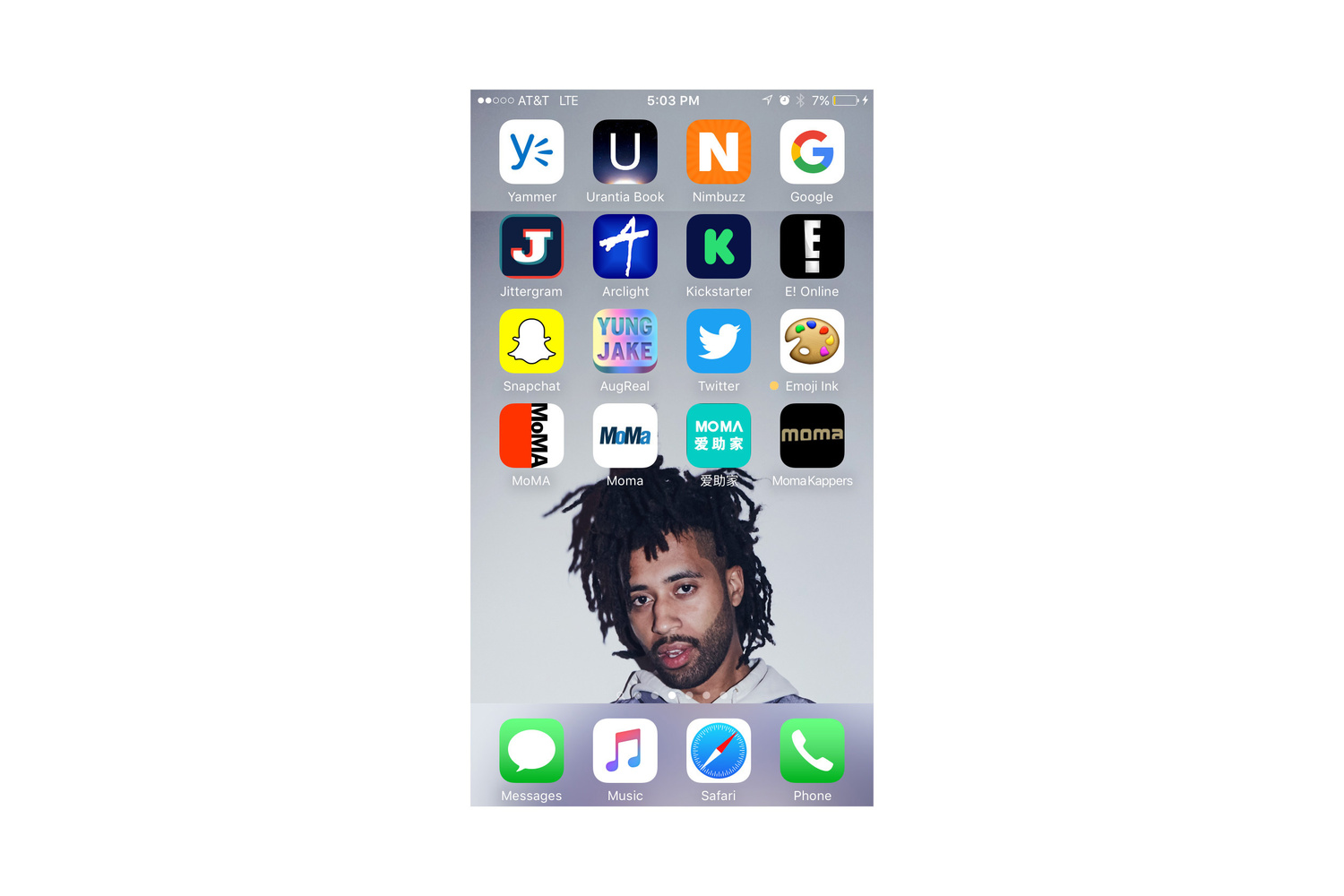 PopRally invites you to a one-night-only event with L.A. artist and rapper Yung Jake and special guest Lil Yachty.
Following his performance as part of MoMA's Slithering Screens: 10 Years of New Frontier at Sundance Institute series, Yung Jake will present a mixture of music, performance, and video in the Museum's main lobby, followed by a performance from Lil Yachty. ILLROOTS will DJ before and after.
Slithering Screens is a special selection of original cinematic works that premiered in the Sundance Film Festival's New Frontier program over the past decade. Presented at MoMA on the occasion of the program's 10th year, these works hack the cinema space itself by presenting stories that move from the silver screen onto the stage and into the hands, pockets, and homes of the audience. Featuring works by Lynette Wallworth, Yung Jake, Nao Bustamante, Miwa Matreyek, and the filmmaker/creative technologist duo James George and Jonathan Minard, Slithering Screens is an energetic mix of cinema-inspired performance, interactive documentary, and immersive media storytelling.
Tickets are available online here.
Admission includes performances, DJ set, and open bar. You must be 21 or older to attend this event.
PopRally is a series of events at The Museum of Modern Art and MoMA PS1 that serve as a gateway for young and diverse audiences to engage with MoMA. Led by a cross-departmental committee of Museum staff, PopRally produces dynamic programs including artist collaborations, performances, film screenings, and digital content that encourage new and experimental ways of encountering modern and contemporary art.
This summer, join us for MoMA PopRally × New York, a creative journey across New York City. From Staten Island to the Bronx, we're heading to each of the five boroughs with artist collaborations, performance, music, food, film, and more. MoMA PopRally × New York kicks off in Queens and continues into the summer and fall with events in Staten Island, the Bronx, and Brooklyn. In October, the series culminates in Manhattan with MoMA's reopening and an interactive exploration of our new home. You'll be invited to a first look at the new MoMA, our expanded galleries, and the reimagined display of our collection—as always, PopRally style.
Special thanks to Boylan Heritage.