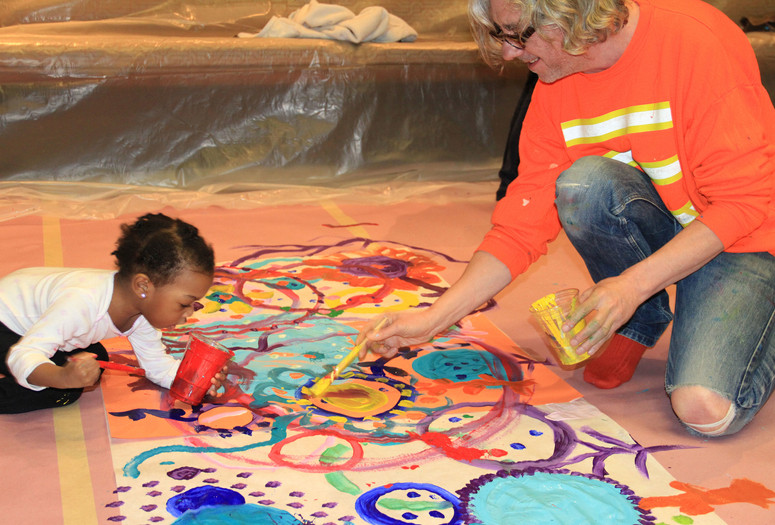 Join us for an energetic reading with artist and children's book author Hervé Tullet (Press Here, Mix It Up!, Art Workshops for Children). Then roll up your sleeves as you experiment with color, shape, and line in a collaborative painting project.
Note: this program begins at 1:00 p.m. and participants must be present at the start of the program. Come dressed to paint!
Tickets: Sign-up begins at 12:30 p.m. in the Cullman Lobby. Space is limited. First-come, first-served tickets to this program are included in the price of general admission. During Spring Break, admission tickets to the Museum will be sold at this location:
The Cullman Education and Research Building, located at 4 West 54 Street, between Fifth and Sixth avenues (closer to Fifth)
Contact: (212) 708-9805 or [email protected]
Experiment with materials and techniques, listen to stories, and get moving to music during a week of special Spring Break Family Programs. Kids and adults participate!