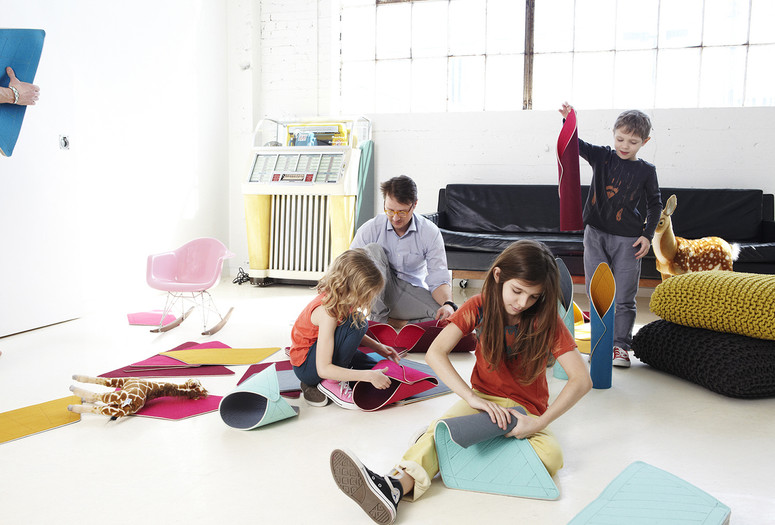 Explore Feltro, magnetic felt tiles that can be manipulated to create three-dimensional shapes, buildings, and even clothing!
Tickets: Sign-up begins at 10:30 a.m. in the Cullman Lobby. First-come, first-served tickets to this program are included in the price of general admission. During Spring Break, admission tickets to the Museum will be sold at this location:
The Cullman Education and Research Building, located at 4 West 54 Street, between Fifth and Sixth avenues (closer to Fifth)
Contact: (212) 708-9805 or [email protected]
Experiment with materials and techniques, listen to stories, and get moving to music during a week of special Spring Break Family Programs. Kids and adults participate!