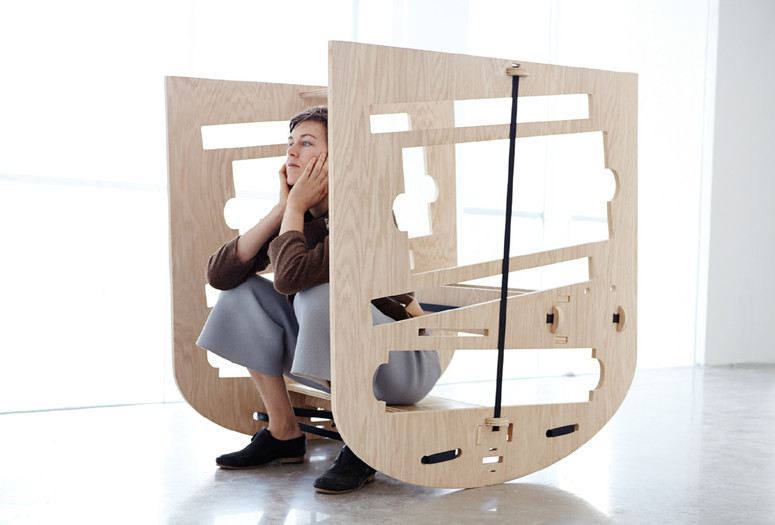 Art and Practice is a series of discussion-based seminars aimed at creating a space where emerging and experienced artists can explore challenges and possibilities in building and sustaining a creative practice. Following each session, refreshments will be served from 8:30 to 9:00 p.m.
Artist Caroline Woolard will facilitate conversations between participants about seven kinds of success: mutual respect, financial remuneration, technical ability, learning community, public recognition, personal growth, and political impact. Woolard will give a short presentation on the ways in which her aims have shifted over the past 10 years, and will then lead participants through an exercise and Q&A session. Participants will be asked to articulate which kind of success matters most to them at this time, and to identify ways to act upon these notions of success.
Caroline Woolard is an artist and organizer whose interdisciplinary work facilitates social imagination at the intersection of art, urbanism, and political economy. In Woolard's work, police barricades become beds; money is erased in public; a clock ticks for 99 years; public seats attach to stop sign posts; café visitors use local currency; office ceilings hold covert messages; 10,000 students attend classes by paying teachers with barter items; and statements about arts graduates are read on museum plaques. Woolard is the cofounder of the cultural equity initiatives OurGoods.org, TradeSchool.coop, and BFAMFAPhD.com, and the co-creator of the discrete projects Barricade to Bed, Shaker Residence, and Of Supply Chains.
Woolard's work has been supported by the Rockefeller Cultural Innovation Fund, Eyebeam, the MacDowell Colony, and the Queens Museum of Art. Recent group exhibitions include, Crossing Brooklyn, The Brooklyn Museum; Maker Biennial, The Museum of Art and Design, New York; and Artist as Social Agent, Cleveland Museum of Art. Woolard is a lecturer at the School of Visual Arts and The New School, is on the board of directors of the Schumacher Center for a New Economics, is a 2016 Pilchuck Hauberg Fellow, and will be featured in PBS/Art 21's New York Close Up series over the next three years.
This program is free but requires the submission of a response form (above). Due to limited capacity, those who complete this form for multiple sessions will be confirmed for only one session by April 15. For more information, please contact [email protected].
Education at MoMA is made possible by a partnership with Volkswagen of America.

Major support for Adult and Academic Programs is provided by the Estate of Susan Sabel.

Generous funding is provided by endowments established by Agnes Gund and Daniel Shapiro, The Junior Associates of The Museum of Modern Art, Walter and Jeanne Thayer, and by the gifts of Alan Kanzer. Additional support is provided by the Annual Education Fund.