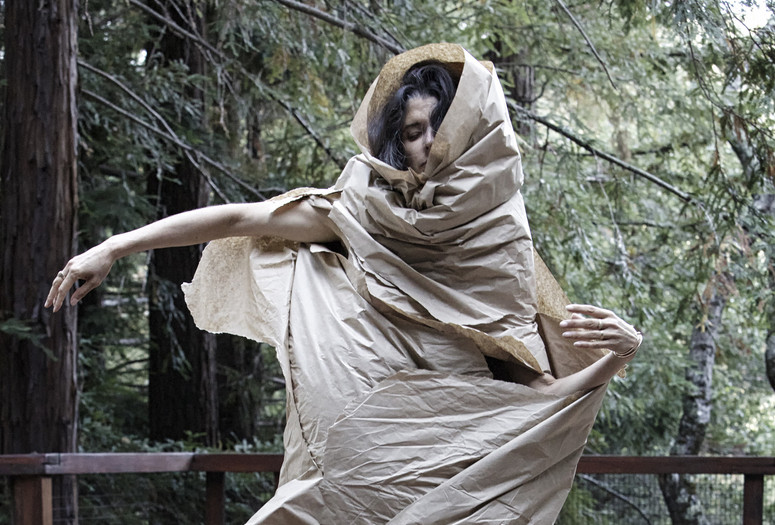 Art and Practice is a series of discussion-based seminars aimed at creating a space where emerging and experienced artists can explore challenges and possibilities in building and sustaining a creative practice. Following each session, refreshments will be served from 8:30 to 9:00 p.m.
"I believe that to know oneself intimately opens up the possibility of using one's strengths and weaknesses in the service of art. Come prepared for inner investigation. I have things to tell you and to show you. Through a series of exercises we will explore movement, the nature of seeing, and their relationships to art making. My goal is to develop alternative ways to nurture our individual creative processes" (Janine Antoni).
Janine Antoni is a visual artist who employs an amalgam of mediums including performance, sculpture, photography, installation, and video. Her body is both her tool for making and the source from which her meaning arises. She is known for transforming materials like chocolate and soap, and she incorporates everyday activities like bathing, eating, and sleeping into sculptural processes. She carefully articulates her relationship to the world, giving rise to emotional states that are felt in and through the body. In each piece, no matter the medium or image, a conveyed physicality speaks directly to the viewer's body. Antoni was born in Freeport, Bahamas, in 1946 and received a BA from Sarah Lawrence College and an MFA from the Rhode Island School of Design. She is the recipient of several prestigious awards, including a John D. and Catherine T. MacArthur Fellowship, the John Simon Guggenheim Memorial Foundation Fellowship, an Anonymous Was A Woman Grant, a Creative Capital Artist Grant, and a project grant from the Pew Center for Arts and Heritage to collaborate with choreographers Anna Halprin and Stephen Petronio on a project that premieres at the Fabric Workshop and Museum in Philadelphia in April 2016.
This program is free but requires the submission of a response form (above). Due to limited capacity, those who complete this form for multiple sessions will be confirmed for only one session by April 15. For more information, please contact [email protected].
Education at MoMA is made possible by a partnership with Volkswagen of America.

Major support for Adult and Academic Programs is provided by the Estate of Susan Sabel.

Generous funding is provided by endowments established by Agnes Gund and Daniel Shapiro, The Junior Associates of The Museum of Modern Art, Walter and Jeanne Thayer, and by the gifts of Alan Kanzer. Additional support is provided by the Annual Education Fund.