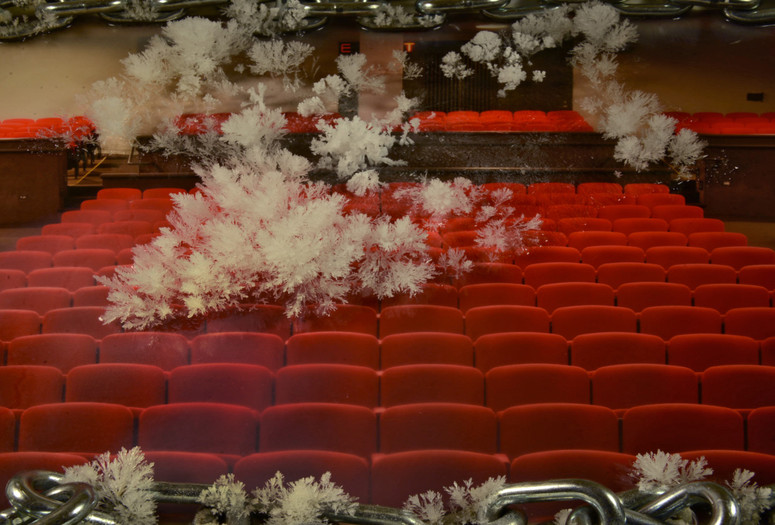 PopRally invites you to an evening of immersive sights and sounds with Julianna Barwick and Matthew Brandt. Following the premiere of the pair's collaborative "visual concert" at the J. Paul Getty Museum last spring, PopRally is excited to present a new version developed specifically for MoMA.
Previewing music from her new album Will, Brooklyn-based recording artist Julianna Barwick pairs her hauntingly resonant vocal compositions with a new video piece by Matthew Brandt. In the Los Angeles photographer's second foray into the use of moving images, Brandt turns his site-specific approach to the physical and digital metamorphosis of images of MoMA and works in its collection.
The performance will be followed by a reception and an after-hours viewing of Ernie Gehr: CARNIVAL OF SHADOWS.
Doors open at 7:30 p.m.; performance starts at 8:00 p.m. Admission includes performance, DJ set, and cocktail reception.
You must be 21 or older to attend this event.
PopRally is a series of events at The Museum of Modern Art and MoMA PS1 that serve as a gateway for young and diverse audiences to engage with MoMA. Led by a cross-departmental committee of Museum staff, PopRally produces dynamic programs including artist collaborations, performances, film screenings, and digital content that encourage new and experimental ways of encountering modern and contemporary art.