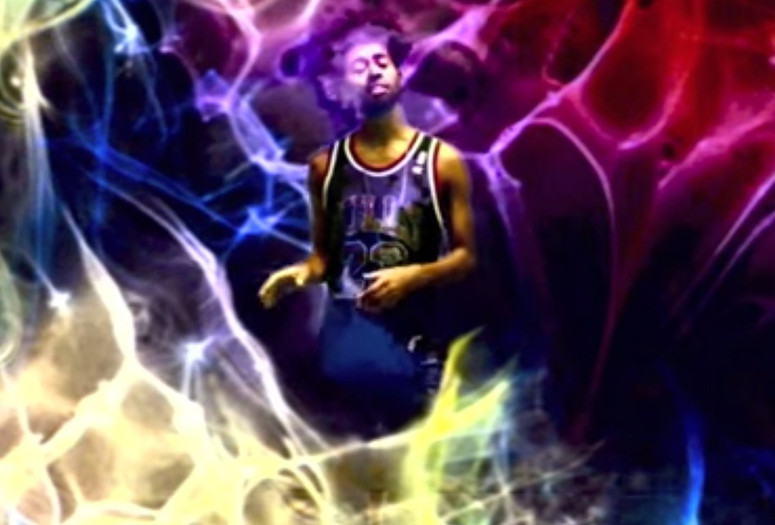 Multihyphenate Yung Jake brings Slithering Screens to a close with the freeform multimedia performance that has garnered the CalArts grad-artist-rapper-Internet personality a cult following. While showing a selection of his viral music videos, Yung Jake might be rapping, tweeting, and texting about Internet fame, making art, hip hop culture—collapsing memes, GIFs, and cultural clichés into a pixelated exposé on the way images are produced and consumed online. While recalling the play on digital culture and technology in the work of Cory Arcangel, Yung Jake trades the cool irony of looking at the Internet from without for a position within it, from which he emits delectable transmissions. The exercise is self-reflexive; the man, the artist, and the images on screen are interchangeable. In the words of the maestro himself: "You thought it was an accident, a video glitch—but I did it on purpose." Come see him IRL.
A special five-night Slithering Screens ticket package ($30 per person; free for members) is now available. (Please note that the ticket package does not include admission to the April 29 PopRally event.)
Tickets to the related event PopRally Presents: Yung Jake are available online now.