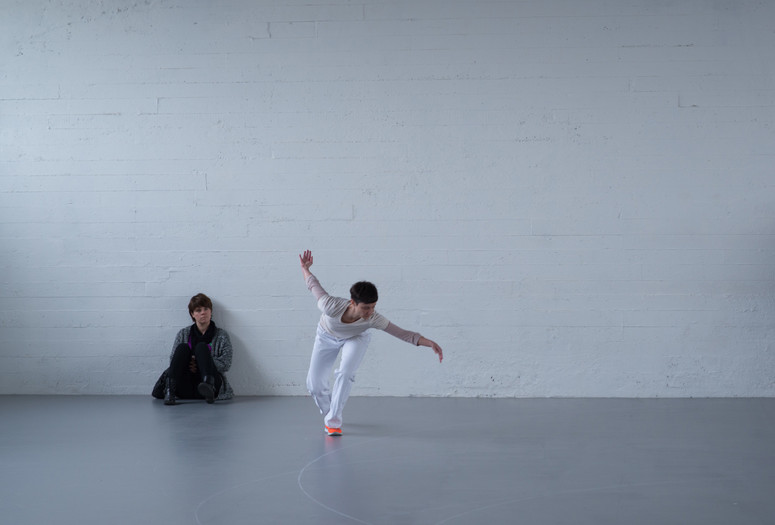 The starting point for Anne Teresa De Keersmaeker's Work/Travail/Arbeid is a simple question: Can choreography be performed in the form of an exhibition? To answer that question, she reinterpreted her dance performance Vortex Temporum (2013), which was originally performed in a theater, for the radically different temporal and physical circumstances of a museum; the original length of the work was expanded into cycles of nine hours, and it was adapted to the specific characteristics of the space. The original version of the exhibition, at the WIELS centre for contemporary art, Brussels, lasted nine weeks in 2015. An abridged travel version of the exhibition will be re-choreographed and re-created for the unique space of MoMA's Donald B. and Catherine C. Marron Atrium for nine consecutive days.
Organized by Ana Janevski, Associate Curator, with Martha Joseph, Curatorial Assistant, Department of Media and Performance Art; produced by Lizzie Gorfaine, Performance Producer, with Kate Scherer, Assistant Performance Coordinator.

Generous funding for the exhibition is provided by The Modern Women's Fund and by The General Delegation of the Government of Flanders to the USA.

Piano provided by Steinway & Sons.

Additional support is provided by the Annual Exhibition Fund with major contributions from Alice and Tom Tisch, Glenn and Eva Dubin, The Donald R. Mullen Family Foundation, Inc., The Contemporary Arts Council of The Museum of Modern Art, Mimi and Peter Haas Fund, Brett and Daniel Sundheim, Karen and Gary Winnick, and The Junior Associates of The Museum of Modern Art.

The exhibition is organized by The Museum of Modern Art in collaboration with Rosas, Ictus, and WIELS Contemporary Art Centre.