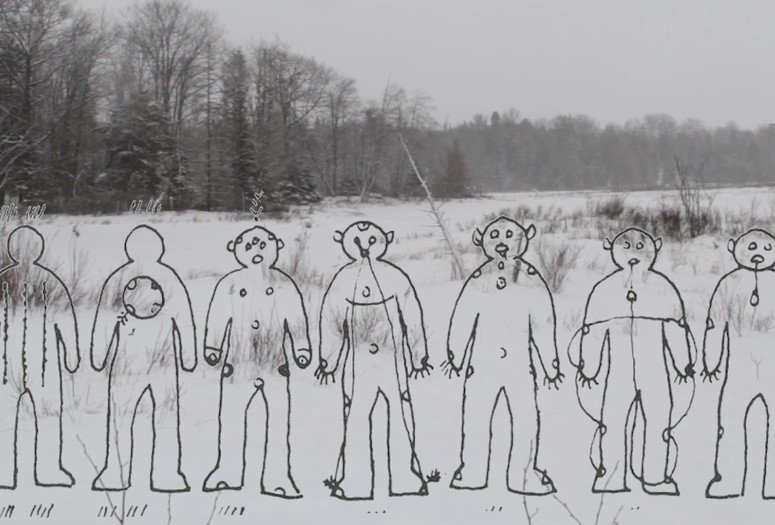 INAATE/SE/ [it shines 
a certain way. to a certain place./it flies. falls./]. 2016. USA/Canada. Directed by Adam Khalil, Zack Khalil. 75 min.
History is written by the victors, but this film reminds us
that the history of the oppressed can still be saved from being extinguished. Native American video artists Adam and Zack Khalil here reclaim the narrative of the Ojibway of Sault Ste. Marie, in Michigan's Upper Penninsula, from the archives and museums that would confine it to the past. Using personal interviews, animated drawings, performance, and provocative intercutting, the Khalil brothers' feature debut makes a bold case for the Ojibway people to be their own storytellers—while seeking a cure for the damage inflicted by colonization—in a spiritual reconnection with tradition.