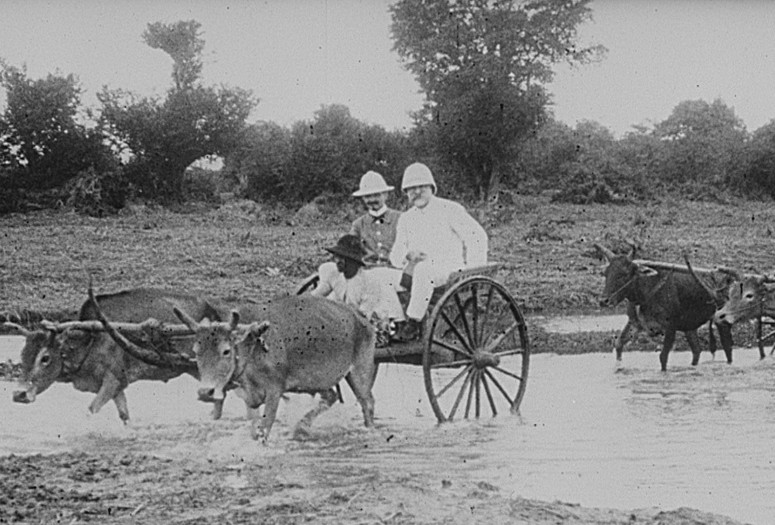 Out of Norway. 2014. Norway. Directed by Thomas Østbye. In Norwegian, English; English subtitles. 43 min.
Østbye's Imagining Emanuel (featured in Doc Fortnight 2012) introduced us to Emanuel Agara, an undocumented Liberian immigrant in Norway. Here Emanuel's unusual tale of migration comes to a close, as he attempts to flee to Africa from Norway illegally. Offering free rein to shoot what he chooses, Østbye gives Emanuel control of his own story, and thereby his own destiny, in a one-of-a-kind video-selfie road movie. In Norwegian, English; English subtitles
La France est notre patrie (France Is Our Mother Country). 2015. France/Cambodia. Directed by Rithy Panh. In French; English subtitles. 75 min.
The most outspoken filmmaker to confront the nightmarish rule of the Khmer Rouge turns his ferocity to the legacy of French interference in Cambodia. With countless sources of archival footage in his satirical arsenal, Panh has edited together a triumphant rebuttal to his nation's former imperial masters. In the style of an early-20th-century silent travelogue, with a soundtrack that shifts dramatically in tone, the film takes patronizing, leering home movies and newsreels and repositions them as searing critique.