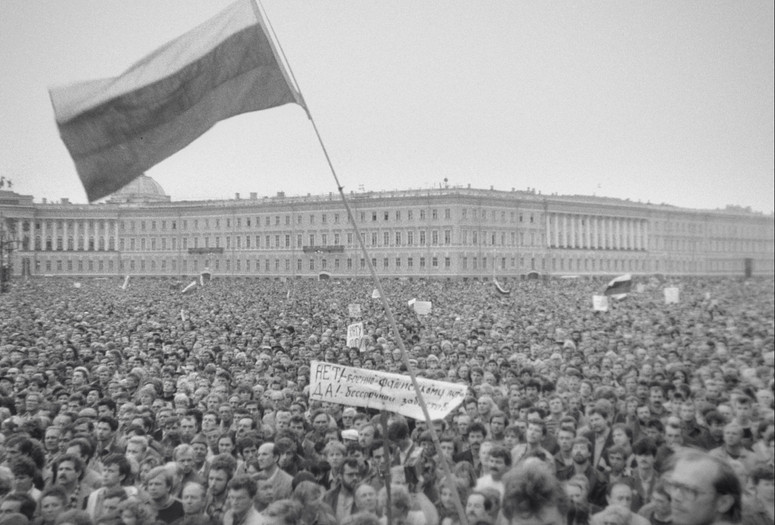 La Révolution de l'alphabet. 2014. France. Directed by Érik Bullot. In French, Turkish; English subtitles. 35 min.
A sly investigation of language and its links to cultural identity, Érik Bullot's documentary looks at the repercussions of Turkey's rapid removal of the Ottoman Turkish alphabet in 1928.
Sobytie (The Event). 2015. Netherlands. Directed by Sergei Loznitsa. In Russian; English subtitles. 73 min.
Twenty-five years ago this August, an attempted putsch by staunch communists in Moscow against President Gorbachev set in motion the events that collapsed the USSR. In Leningrad, thousands upon thousands of Russians took to the streets in fervent support of the reformist Boris Yeltsin. Using powerful, pristine archival film of the event in Leningrad, shot by several cameramen, Sergei Loznitsa reinvestigates what was truly happening in Russia, while capturing the surging energy of a revolution whose tensions linger to this day.