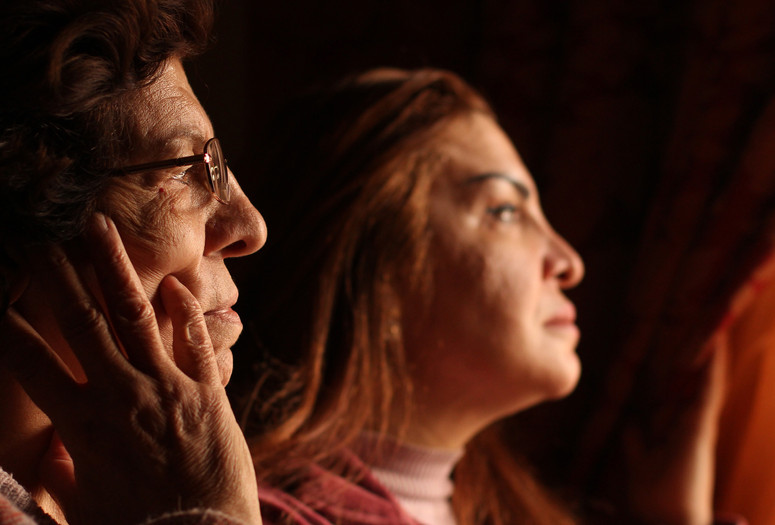 My Aleppo. 2015. USA. Directed by Melissa Langer. In Arabic; English subtitles. 18 min.
In exile in South Africa, a distraught Syrian family follows the horror befalling their homeland in vivid detail via the Internet.
Coma. 2015. Syria/Lebanon. Directed by Sara Fattahi. In Arabic; English subtitles. 97 min.
As an unending civil war slowly wages outside their Damascus apartment, three women, each from one generation of their family, strive for normalcy. The intimacy of confinement leads to various frustrations, while a fixation on the past and a present seen only through a television screen create the illusion of time at a standstill. Coma is a unique snapshot of life in the grip of war, seen through the eyes of women.