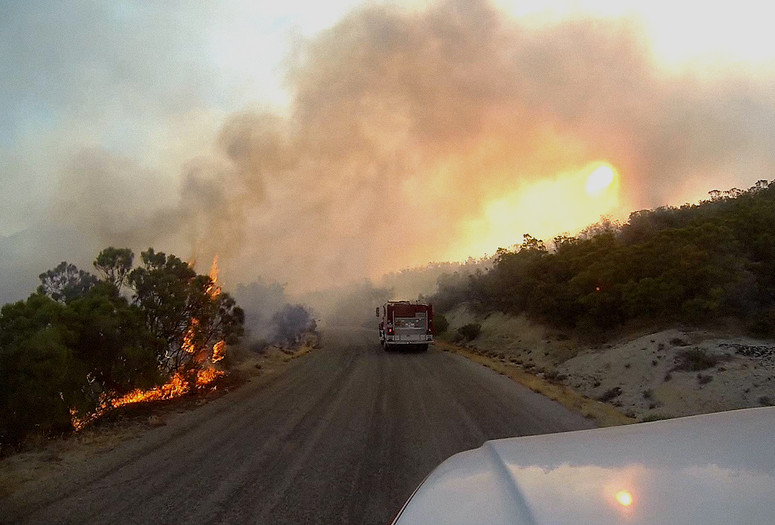 Neige. 2016. Great Britain/Canada. Directed by Ashley Sabin, David Redmon. 5 min.
In this snowbound ballet mécanique, hills of snow are cleared from the lamplit streets of Montreal in noisy, rhythmic procession. World premiere
Herd. 2015. Great Britain. Directed by Ashley Sabin,
 David Redmon. 12 min.
At first shy and softly braying, the stars of this delightful short are soon gamboling and returning the viewer's gaze. A gentle study of shared curiosity between man and nature. New York premiere
Mountain Fire Personnel. 2015. USA. Directed by Alex Tyson. 29 min.
Firemen and emergency-ready prison inmates battle a Southern California wildfire in this startling experimental short that interweaves on-the-ground reportage, amateur footage, satellite recordings, and an electronic score into its blazing chaos. New York premiere
Les Bêtes sauvages (Wild Beasts). 2015. France/Belgium. Directed by Éléonore Saintagnan, Grégoire Motte. In French, Spanish, Kikongo, Dutch; English subtitles. 37 min.
Society's impact on the animal kingdom and the animals' unique ways of adapting are revealed in three dramatized tales of the feral—wild animals descended from domesticated ones—each as original and playful as it is perverse. U.S. premiere