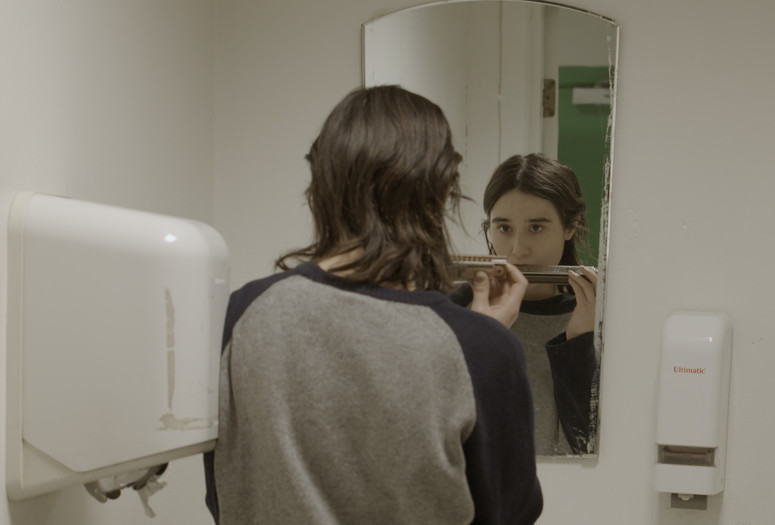 Tiden går (Time Passes). 2015. Norway. Directed by Ane Hjort Guttu. In Norwegian, Swedish; English subtitles. 47 min.
In this complex work, a young art student joins a homeless Roma woman to beg on the street as part of a performance art project. Her attempts to draw attention to the social and economic plight of the homeless lead to a crisis of faith, identity, and the definition of art as she draws criticism from classmates and faculty. Guttu's film questions art's relationship with politics, and its power for real change.
Utopia 1.0: Post-Neo-Futurist-Capitalism in 3D! 2015. USA. Directed by Annie Berman. 20 min.
As the sun begins to set on the once-bustling online pseudo- reality Second Life, filmmaker Annie Berman sends her avatar in to investigate the decline of this utopian world.