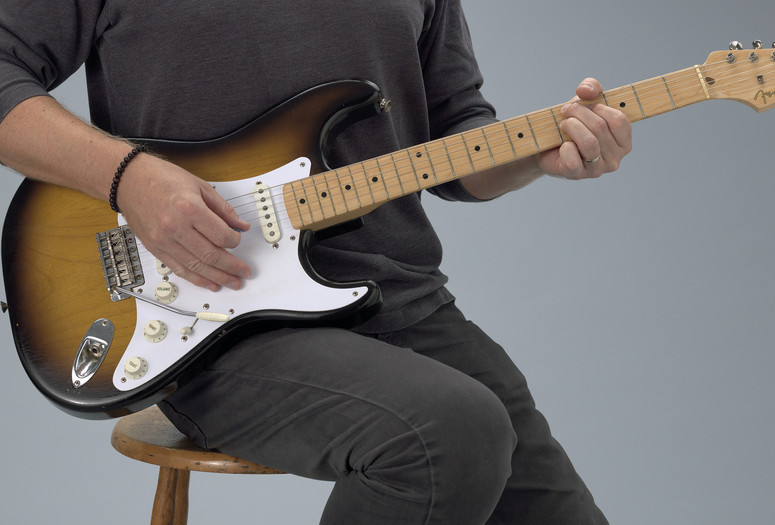 Sixty-two years of musical history. Six players. One guitar. Saturday January 16 becomes STRATURDAY, a day of live electric guitar demos celebrating the exhibition Making Music Modern and the design of the Fender Stratocaster, rock n' roll's flagship instrument. Every hour, on the hour, between noon and 5:00 p.m., a special guest musician will perform a brief set on our 1957 Fender Stratocaster, plugged into our 1959 Fender Bassman amp, live in the exhibition gallery.
Schedule of performances:
12:00 p.m.: Brandon "Taz" Niederauer
1:00 p.m.: Steve Gunn
2:00 p.m.: Sarah Lipstate (Noveller)
3:00 p.m.: W. G. Snuffy Walden
4:00 p.m.: Sadie Dupuis (Speedy Ortiz)
5:00 p.m.: Steve Marion (Delicate Steve)
Schedule subject to change.