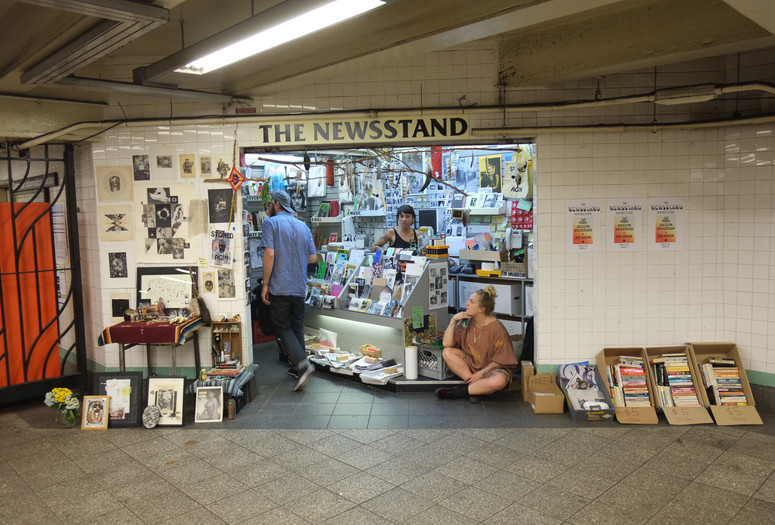 Join a free drop-in art studio exploring the creative techniques behind making zines, led by Lele Saveri and other artists from The Newsstand and 8-Ball communities. Participant will use a variety of materials to create their own personal zine, which will be displayed to the public during the upcoming 8-Ball Zine Fair on December 13. These workshops are completely free of charge, and no previous experience is needed to participate. For NYC high school students only.
Currently on view as part of the exhibition Ocean of Images: New Photography 2015, The Newsstand is a community-oriented zine and visual art space that ran inside the Lorimer L/G train subway station from 2013 to 2014.
Please note: Materials will be provided, but participants should bring any and all pre-existing drawings, photographs, collage materials, etc. that they want to include in their zines. Workshops will be filled on a first-come basis, so show up early to reserve a spot.
For more information, e-mail [email protected] or call (212) 333-1252.