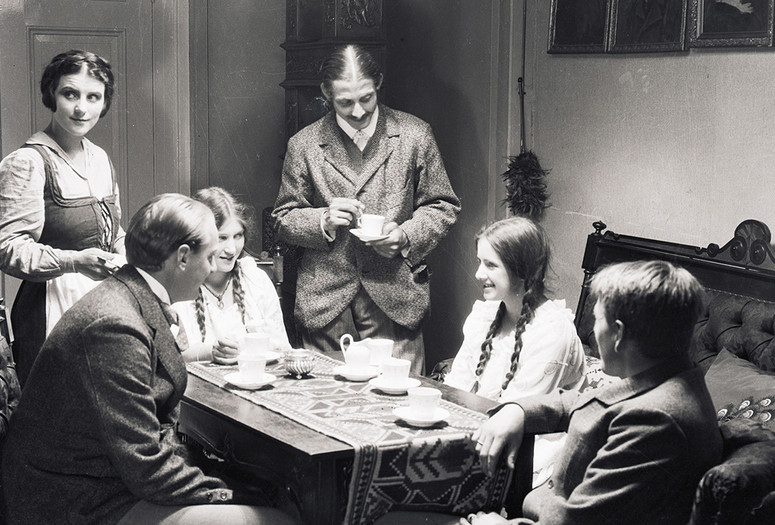 Pan. 1922. Norway. Directed by Harald Schwenzen. 105 min.
Screenplay by Schwenzen, based on the novel by Knut Hamsun. With Hjalmar Fries, Hans Bille, Gerd Egede-Nissen. A major rediscovery from the small Norwegian silent film industry, Pan is a startlingly modern work with a post-psychological sense of character that seems to anticipate Antonioni (both of the main characters are given to arbitrary, self-destructive actions) and an audacious structure that involves both a rare, first-person narration (by a dead man, no less) and a dual storyline that feels like something out of Faulkner. Based on a novel by Knut Hamsun, the film is one of those masterful one-offs, like Charles Laughton's The Night of the Hunter, that leave you wondering why the director—in this case, the German-born actor Harald Schwenzen—never made another film. Restored digitally by the National Library of Norway; courtesy of John Michael Hudtwalcker.
Monsieur Don't Care. 1924. USA. Directed by Scott Pembroke, Joe Rock. Silent. 7 min.
Screenplay by Monte Brice, Lew Lipton. With Stan Laurel, Melba Brownrigg. Before teaming with Oliver Hardy, Stan Laurel starred as "Rhubarb Vaselino" in this parody of the Valentino hit Monsieur Beaucaire. A fragment of the original two-reel comedy, discovered in the archive of the CSC–Cineteca Nazionale, has been scanned in 4K, restored digitally, and printed on 35mm in its original Desmetcolor tinting by the L'Immagine Ritrovata laboratory in Bologna. (See also the Oliver Hardy short Maids and Muslin, screening with Varieté on November 4 and 15.)