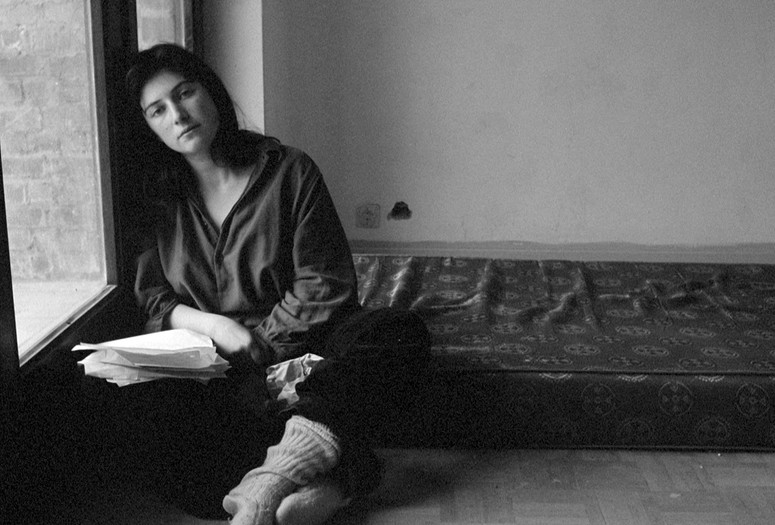 Je tu il elle (I, You, He, She). 1976. Belgium/France. Directed by Chantal Akerman. In French; English subtitles. 90 min.
Screenplay by Akerman, Eric De Kuyper, Paul Paquay. With Akerman, Niels Arestrup, Claire Wauthion. A film about hunger—sexual and otherwise—and the anguish of loss, Akerman's breakthrough feature is a brilliant subversion of the feminine mystique, and of the narrative conventions of porn and road movies. A chamber piece starring Claire Wauthion, a young Niels Arestrup (A Prophet, The Beat that My Heart Skipped), and Akerman herself, Je tu il elle is divided into three acts that chart a solitary young woman's compulsive habits and chance encounters with a truck driver and an ex-girlfriend. Restored digitally by the Cinémathèque Royale de Belgique.
Saute ma ville. 1968. Belgium. Written and directed by Chantal Akerman. No dialogue. 13 min.
With Akerman. An 18-year-old film-school dropout, Akerman scraped together money from menial office jobs to make this seriocomic portrait of a young woman who performs her housewifely duties with increasingly maniacal abandon. Akerman's sophisticated and unsettling early short not only anticipates Jeanne Dielman (screening on November 14) but also the comic antics of such later Akerman films as Demain on déménage. Restored digitally by the Cinémathèque Royale de Belgique.