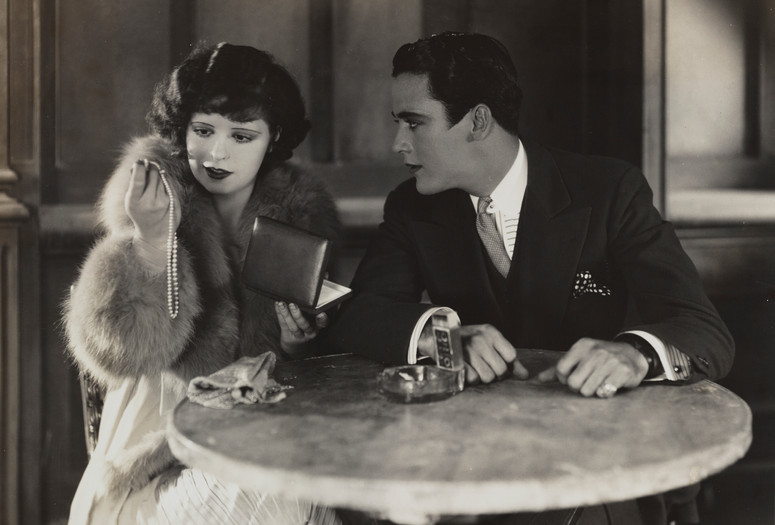 Get Your Man. 1927. USA. Directed by Dorothy Arzner. Approx. 60 min.
Screenplay by Agnes Brand Leahy, Hope Loring, George Marion, Jr., based on a play by Louis Verneuil. With Clara Bow, Charles "Buddy" Rogers, Josef Swickard, Josephine Dunn. After spending an accidental night together in a Paris wax museum, Clara Bow and Charles Rogers find themselves in love, to the secret relief of Rogers's aristocratic fiancée, Josephine Dunn. The irresistible Bow was at the height of her popularity when she made this comedy with Hollywood's leading female director, Dorothy Arzner. Missing scenes have been filled out by stills and newly discovered footage in this 35mm restoration from The Library of Congress. Introduced by David Stenn, author of the biography Clara Bow: Runnin' Wild.
Movie Star Nights in Paris. 1948. USA. 4 min.
Hearst newsreel. Hollywood goddesses Ingrid Bergman, Rita Hayworth, and Hedy Lamarr awe French fans at a U.N. benefit for children.
MGM Convention Reel. 1937. USA. 16 min.
Suppressed for decades and never before screened in New York, this now-notorious in-house footage led to a landmark rape case (and coverup).