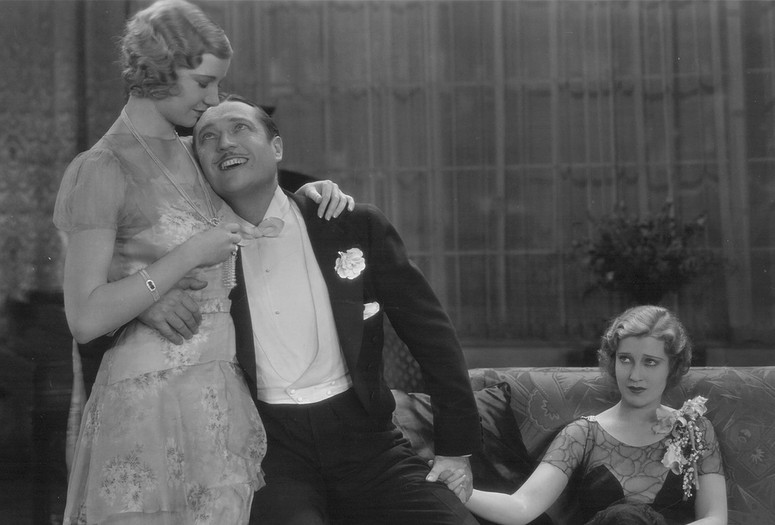 Don't Bet on Women. 1931. USA. Directed by William K. Howard. 70 min.
Screenplay by Leon Gordon, William Anthony McGuire, Lynn Starling. With Edmund Lowe, Jeanette MacDonald, Roland Young, J. M. Kerrigan, Una Merkel. Shot with customary stylishness and speed by William K. Howard, this urbane trifle features Edmund Lowe, as a disillusioned bachelor, and Roland Young, as a naïve, newly married man, who make a $10,000 bet that Lowe can't seduce the next woman who walks into the room. Naturally, the lucky lady turns out to be Young's wife, played by a frisky Jeanette MacDonald. Restored on 35mm by The Museum of Modern Art; courtesy Twentieth Century Fox.
Tramp Strategy. 1911. USA. Directed by Alice Guy. Silent, with Dutch intertitles. 12 min.
A mischievous vagabond infiltrates a bourgeois household in this newly discovered one-reel comedy by the pioneering female director Alice Guy. Preserved by UCLA Film & Television Archive in association with EYE Filmmuseum, Netherlands, and Be Natural Productions. Funding provided by New York Women in Film & Television's Women's Film Preservation Fund and The Film Foundation.