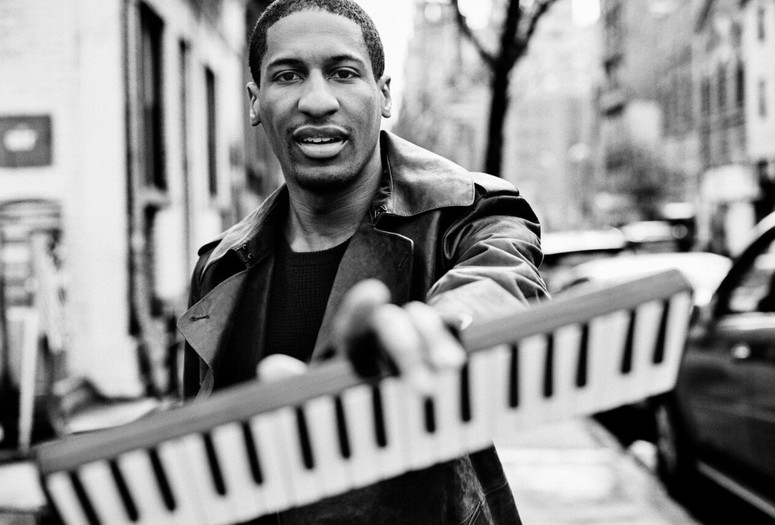 Tonight's Musical Performance: Jon Batiste & Stay Human
Jon Batiste, piano, melodica, vocals; Eddie Barbash, alto saxophone, vocals; Joseph Saylor, tambourine; Ibanda Ruhumbika, tuba
Hailing from a long lineage of celebrated New Orleans musicians, Jon Batiste received undergraduate and master's degrees from The Juilliard School. Among the musicians with whom he has collaborated are Prince, Wynton Marsalis, and Lenny Kravitz. With his band Stay Human, he has performed in more than 40 countries. The group's most recent album, Social Music, a homage to his musical philosophy and concepts of performance, was well received and reached the top of the Billboard Jazz Album chart. Since 2012 he has been the artistic director-at-large of the National Jazz Museum in Harlem. Batiste writes that the Jacob Lawrence Migration Series "masterfully portrays the experience of our people in the early twentieth century and gives valuable insights into our collective identity as Americans."
Every Thursday in July and August, 5:30–8:00 p.m.
Live music begins at 6:30 p.m.
Regular Museum admission applies. Performances take place in the Sculpture Garden. In the event of rain, the Garden will close, and music will take place in Theater 1. Please note: Sculpture Garden and indoor seating are limited and on a first-come, first-served basis.
The musical component of Summer Thursdays 2018 celebrates musicians living and working in New York City. Organized in collaboration with PopRally, the series hosts a variety of sounds that explore the City's expansive musical landscape. Each evening, unique sonic flavors fill the Sculpture Garden with a range of blended genres such as dream punk, Afrofuturist soul, funk fusion, hip-hop, experimental, and lo-fi baroque pop.
This performance was organized in collaboration with Jazz at Lincoln Center and Harlem Stage.