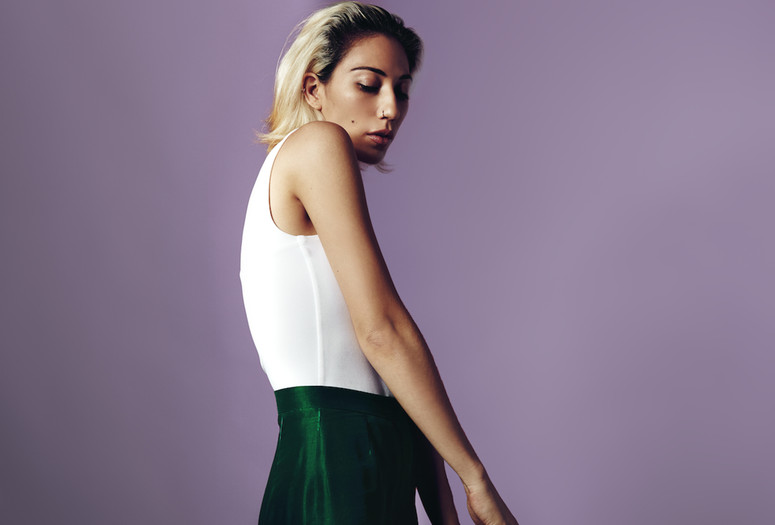 Tonight's Musical Performance: Tei Shi
Tei Shi, vocals; Alex Schaaf, guitar, keyboards; Gabriel Smith, drums
The singer and songwriter Tei Shi draws on musical styles as diverse as shoegaze, indie pop, and R&B. Born Valerie Teicher in Buenos Aires, she grew up in Bogotá, Vancouver, and Boston, and now makes her home in Brooklyn. In just two years, she has released the debut track "M&Ms," the six-song album Saudades, several singles, and, in May, the EP Verde, which features the Spotify hit "Bassically." She often works with the producer Luca Buccellati. The Vice website Noisey called Saudades "a layered masterpiece of melodies that duck and dive, expertly entwined vocal loops, and shivery sonics." For MoMA Nights, Tei Shi will perform a set based on Verde.
Every Thursday in July and August, 5:30–8:00 p.m.
Live music begins at 6:30 p.m.
Regular Museum admission applies. Performances take place in the Sculpture Garden. In the event of rain, the Garden will close, and music will take place in Theater 1. Please note: Sculpture Garden and indoor seating are limited and on a first-come, first-served basis.
The musical component of Summer Thursdays 2018 celebrates musicians living and working in New York City. Organized in collaboration with PopRally, the series hosts a variety of sounds that explore the City's expansive musical landscape. Each evening, unique sonic flavors fill the Sculpture Garden with a range of blended genres such as dream punk, Afrofuturist soul, funk fusion, hip-hop, experimental, and lo-fi baroque pop.
Special thanks to Newtown Radio.