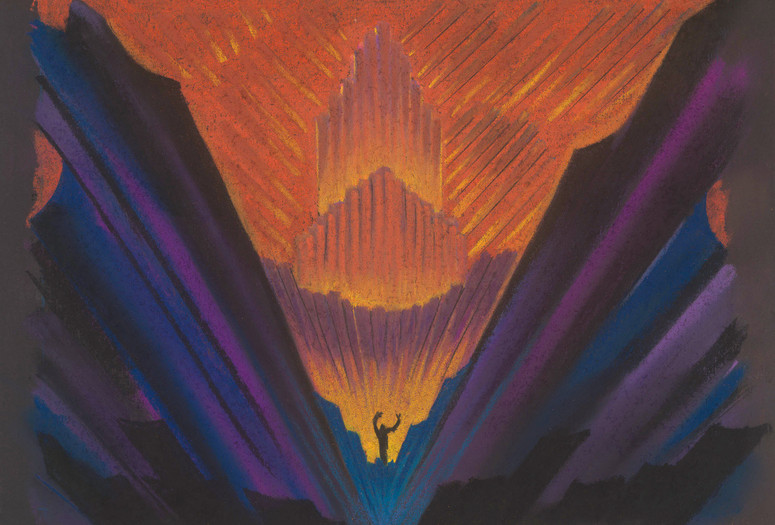 The dazzling special effects in Walt Disney's early Technicolor features, most notably Fantasia (1940), have fascinated generations of viewers, though the secrets behind their creation were long forgotten, even within the studio. John Canemaker, author of The Lost Notebook: Herman Schultheis and the Secrets of Walt Disney's Movie Magic (Weldon Owen, 2014), explores the complex mechanical and optical processes that enabled Disney to delight the eye with dancing snowflakes, flying wraiths, erupting volcanoes, and other visual treats, as detailed in a recently discovered notebook, compiled by photographer and effects specialist Schultheis during his 1938-41 tenure at Disney. A Q&A and screening of Fantasia (1940) follows Canemaker's one-hour lecture. A book signing of The Lost Notebook precedes the lecture in the Titus 1 gallery at 5:45pm.
Fantasia. 1940. USA. Directed by Norman Ferguson, and others. 125 min.
Screenplay by Joe Grant, Dick Huemer. Animated by Art Babbitt, Preston Blair, Les Clark, Ugo D'Orsi, Norman Ferguson, Eric Larson, Ward Kimball, Walt Kelly, Ollie Johnston, and others. With Leopold Stokowski, Deems Taylor, Corey Burton. Courtesy The Walt Disney Studios.