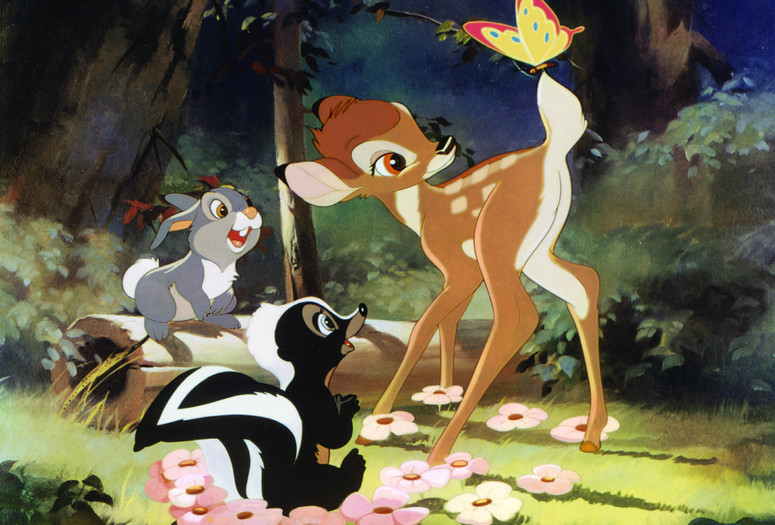 A program selected and introduced (on August 1) by Ralph Eggleston, the production designer of Pixar's Inside Out. Eggleston has also been a Pixar art director (Toy Story, The Incredibles, Up), story developer (Monsters, Inc.), and Academy Award–winning director of the 2001 Pixar short For the Birds.
Bambi. 1942. USA. Directed by James Algar, Samuel Armstrong, David Hand, Graham Heid, Bill Roberts, Paul Satterfield, Norman Wright. 70 min.
Screenplay by Perce Pearce, based on the story by Felix Salten. Animated by Ollie Johnson, Milt Kahl, Eric Larson, Don Lusk, Frank Thomas, Marc Davis, Preston Blair, Tyrus Wong, and others. Courtesy The Academy Film Archive and The Walt Disney Studios.