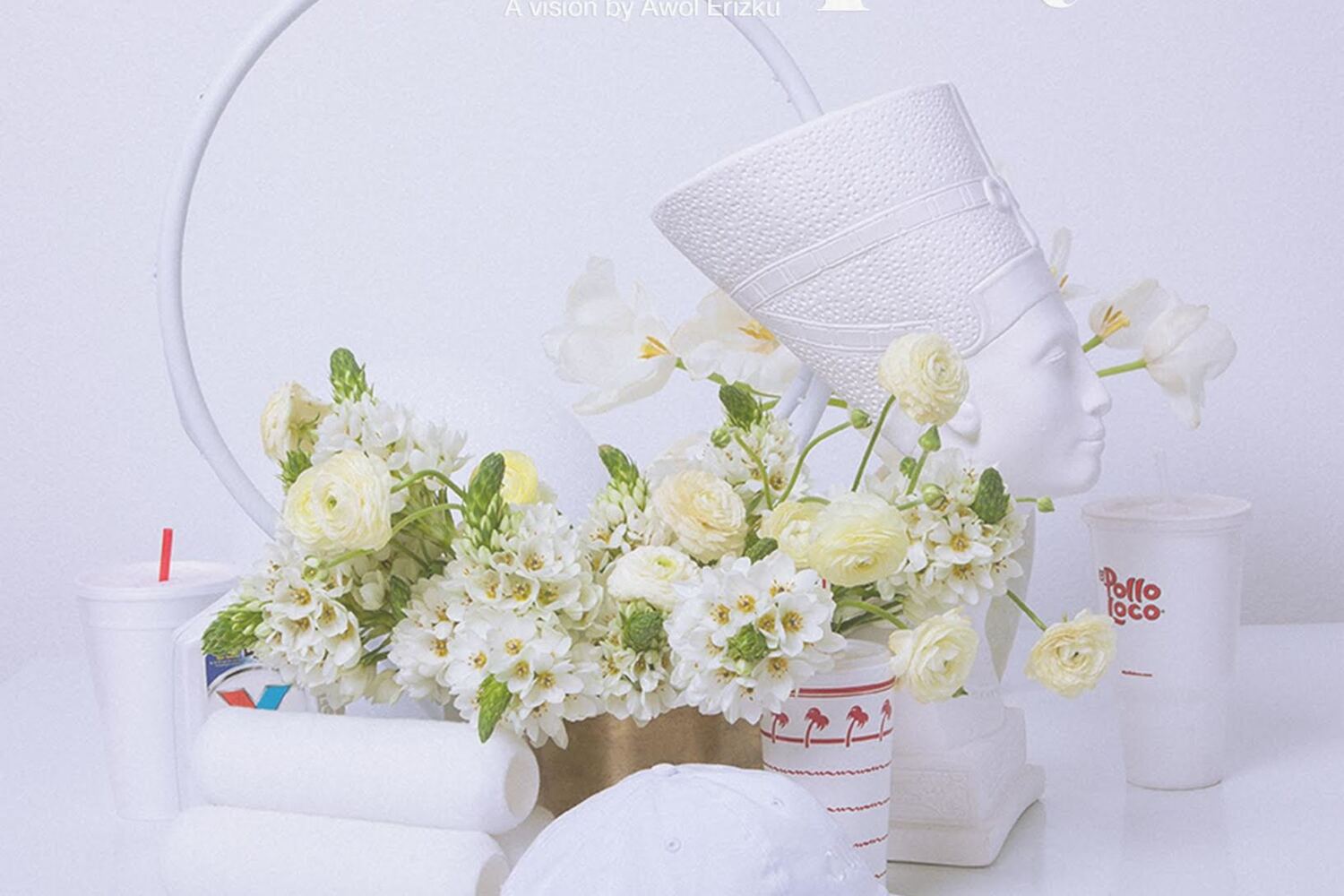 PopRally presents Serendipity, an evening of films and photography by Awol Erizku—including the premiere of his new film—featuring a special sound performance by MeLo-X.
The event includes a DJ set by Kitty Cash, an open bar, and special after-hours access to Scenes for a New Heritage: Contemporary Art from the Collection, a sweeping reinstallation of MoMA's Contemporary Galleries.
Doors open at 7:00 pm. The premiere screening of Serendipity begins promptly at 8:00 pm, followed by a live performance by MeLo-X.
Awol Erizku is a Conceptual artist based in New York and Los Angeles. Erizku works in several mediums, including photography, sculpture, and video installation, and also uses his personal Tumblr and other social media channels to generate content in and around his studio practice.
MeLo-X is a multimedia artist and musician based in New York. Using original compositions, live remixes, video installation, and photography, MeLo-X's work spans performance, music, fashion, and design.
Tickets ($25) are available online.
Please Note: This event is part of the PopRally program and regular film ticketing policies do not apply. There will be no additional tickets released for this special screening. You must be 21 or older to attend this event.
PopRally is a series of events at The Museum of Modern Art and MoMA PS1 that serve as a gateway for young and diverse audiences to engage with MoMA. Led by a cross-departmental committee of Museum staff, PopRally produces dynamic programs including artist collaborations, performances, film screenings, and digital content that encourage new and experimental ways of encountering modern and contemporary art.
This summer, join us for MoMA PopRally × New York, a creative journey across New York City. From Staten Island to the Bronx, we're heading to each of the five boroughs with artist collaborations, performance, music, food, film, and more. MoMA PopRally × New York kicks off in Queens and continues into the summer and fall with events in Staten Island, the Bronx, and Brooklyn. In October, the series culminates in Manhattan with MoMA's reopening and an interactive exploration of our new home. You'll be invited to a first look at the new MoMA, our expanded galleries, and the reimagined display of our collection—as always, PopRally style.
Special thanks to Sud de France wines: Chateau Notre Dame du Quatourze, Domaines Paul Mas, Le Jaja de Jau, and Maison Cubi. Beer for this event has been provided by Brooklyn Brewery.