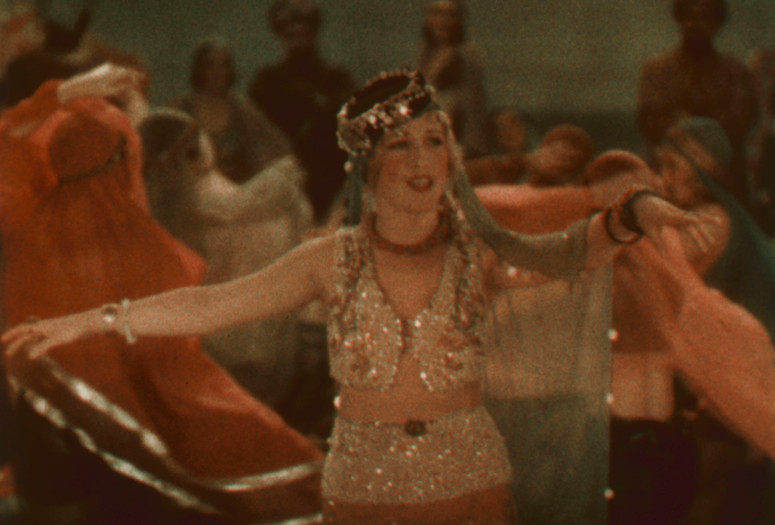 This second presentation by historians James Layton and David Pierce illustrates Technicolor's turning point during the coming of sound. After years of struggling to convince producers of the value of color films, Technicolor faced its greatest challenge in 1929, keeping up with the sudden demand for color musicals. Archival photographs, documents, and excerpts from rarely seen films chart the rise and fall of interest in musicals made using Technicolor's early two-color process. The lecture explores the production of a host of important features from the time, including Gold Diggers of Broadway (1929), King of Jazz (1930), and Whoopee! (1930), as well as a variety of musical short subjects. 75 min.
The Sultan's Jester. 1930. USA
With Edward Lankow, Roger Davis, the Randall Adagio Four. 35mm print courtesy Warner Bros.