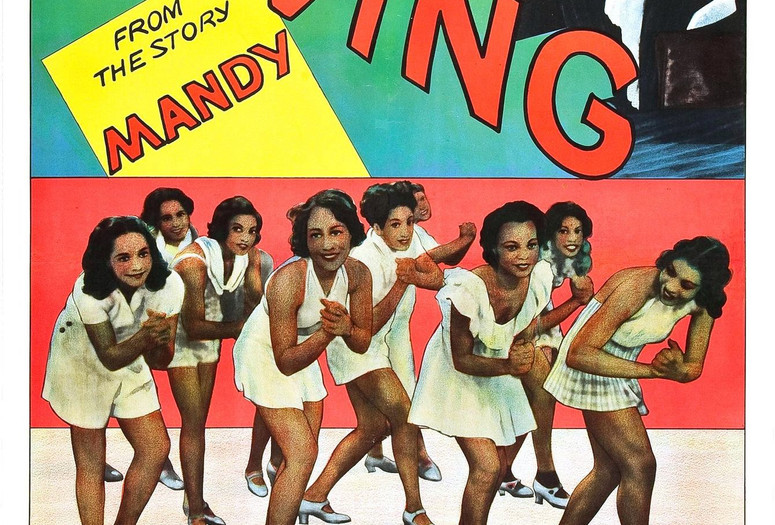 The Vanities. 1946. USA. Directed by William D. Alexander. 10 min.
Filmed in a cabaret in the Deep South, this fascinating relic of burlesque features Charles Keith, a tenderhearted out-of-work actor, doing his finest impersonation of Bette Davis in The Letter, followed by a "Little" Audrey Armstrong dance number and torch song singer Joesfred Portee cooing "I Love My Daddy But I've Got to Have My Fun." William D. Alexander, the film's producer-director, is perhaps best known for his 1940s series of black-themed newsreels, All-American News, which promoted racial uplift and wartime enlistment among African American audiences in segregated movie theaters, churches, and film clubs; and for his 1950s follow-up By-Line, which documented the burgeoning civil rights movement in America and anti-colonial liberation movements in Africa. Courtesy G. William Jones Film and Video Collection, Hamon Arts Library, Southern Methodist University.
Swing! 1938. USA. Directed by Oscar Micheaux. 69 min.
With Cora Green, Larry Seymour, Hazel Diaz, Alec Lovejoy. This remarkable if lesser-known work by Oscar Micheaux, arguably the most influential figure in the history of race films, is a backstage musical set amid the thriving nightlife of Harlem in the late 1930s. Though the picture is propelled by show-stopping numbers and an elaborate plot of romantic intrigue and two-timing, it is also, at heart, a narrative of migration, centering on an ingénue's journey from Birmingham to New York. As always, Micheaux does wonders with meager means, visualizing a new black urban modernity in his own radically distinctive style, unencumbered by the codes and conventions of classical Hollywood cinema. Courtesy The Library of Congress.