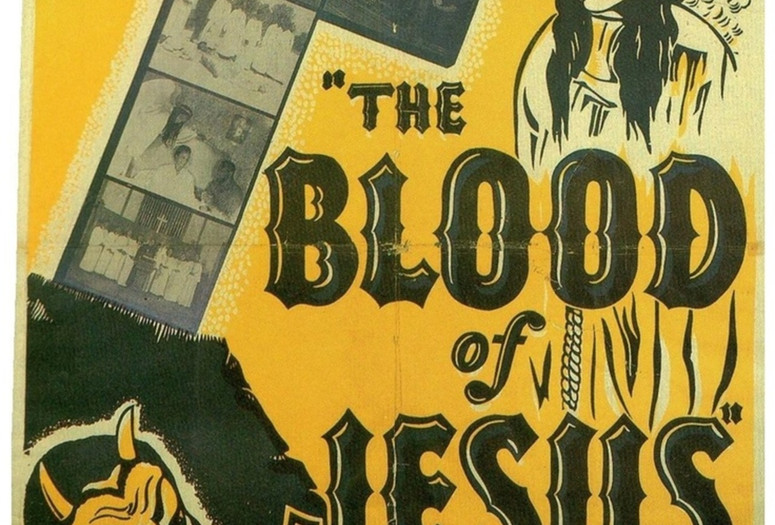 Program 88 min.
Broken Earth. 1936. USA. Directed by Roman Freulich. 11 min.
With Clarence Muse. Freulich, a Hollywood still photographer, belonged to an early generation of American experimental filmmakers. This exceptional one-reeler—a sequence from which Spencer Williams incorporated into his feature _The Blood of Jesus_—stars Clarence Muse as a sharecropper whose prayerful devotion brings his ailing son back to health. Freulich's poignant images of backbreaking farm work and his use of local African American Southerners as extras redeem the film's maudlin pieties. Courtesy G. William Jones Film and Video Collection, Hamon Arts Library, Southern Methodist University.
Hellbound Train. 1930. USA. Written and directed by James Gist, Eloyce King Patrick Gist. 20 min.
The long-forgotten husband-and-wife amateur filmmaking team of Eloyce and James Gist were black evangelists (she a convert to the Bahá'í faith and he a Baptist) whose Hellbound Train was a jeremiad against intemperance, jazz music, and abortion, set on a train filled with unrepentant sinners hurtling toward damnation. The Gists presented their movie on a Bible-thumping program of sermons and hymns to African American church congregations and civic groups in Washington, D.C. Courtesy S. Torriano Berry.
The Blood of Jesus. 1941. USA. Written and directed by Spencer Williams. 57 min.
With Williams, Cathryn Caviness, Juanita Riley, Reather Hardeman. Film scholar Jacqueline Najuma Stewart has described the films of Spencer Williams as being "vastly underappreciated despite his unique ability to capture Black religious and cultural practices while experimenting with film style." Williams made this debut feature film in Texas on a miniscule budget, and it became, according to Stewart, "probably the most popular movie made for African American audiences before World War II." A morality tale about a woman who is accidentally shot by her husband and forced, in limbo, to choose between heaven or hell, the film is indeed formally daring. Its animating tensions between the urban and the pastoral also provide a counterpoint to Jacob Lawrence's own juxtaposition of Jim Crow agrarian experience and northern city life in his Migration Series. Courtesy G. William Jones Film and Video Collection, Hamon Arts Library, Southern Methodist University.