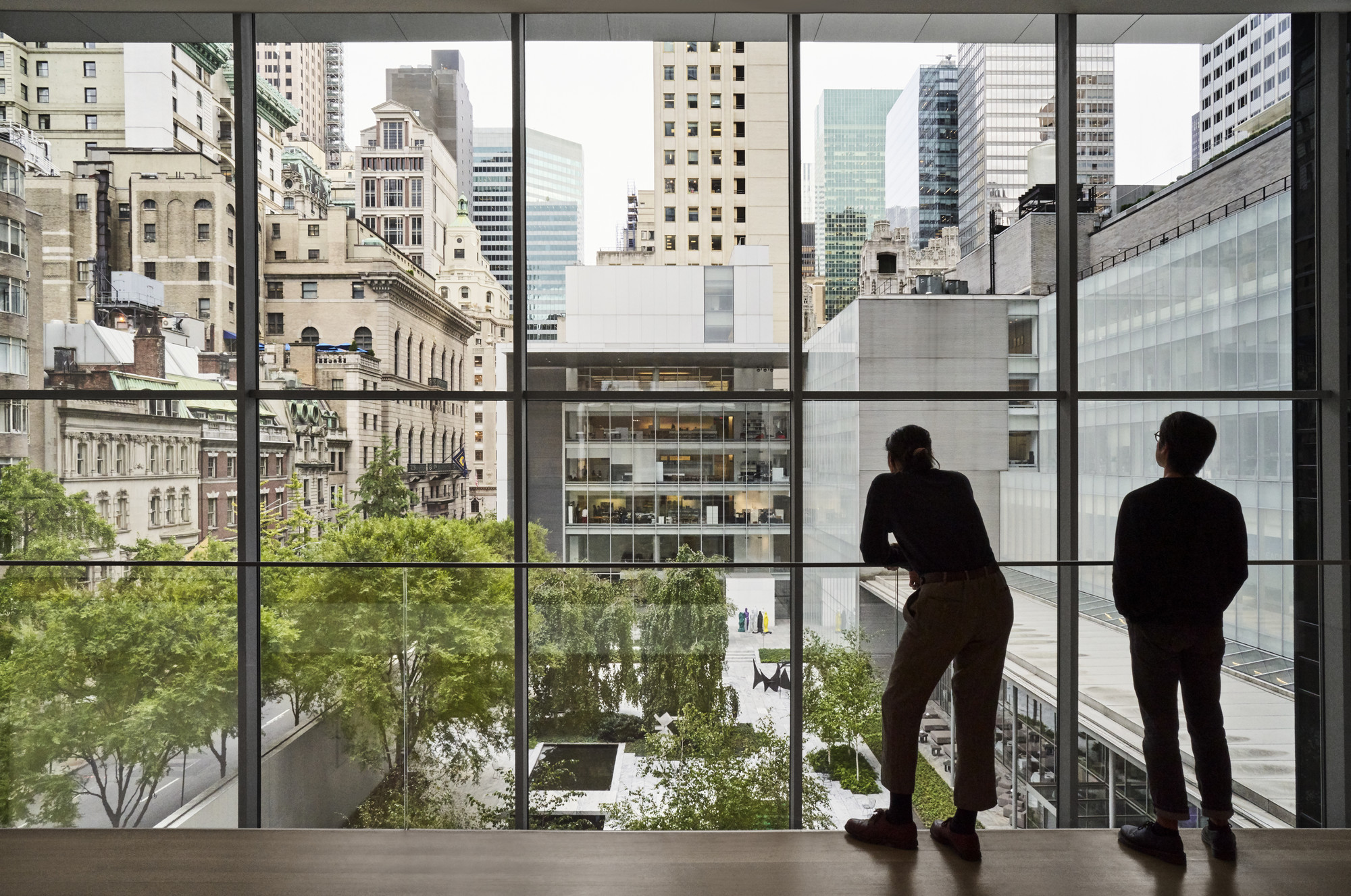 Our reimagined Museum is here. From artist commissions to new spaces for performance, art making, and conversation, every corner of the Museum has been brought to life. Most exciting of all is walking into the galleries and seeing our collection as it has never been seen before, with more art by more artists from more places in the world than we have ever been able to show.
This milestone year also marks our 90th anniversary. In many ways the new MoMA connects us to our past as much as it opens up possibilities for the future. It brings together the power of Alfred Barr's founding vision of a museum as a place of experimentation and discovery with the energy of a new generation of curators thinking about modern and contemporary art. We're thrilled by this opportunity to see our collection anew, to continue to respond to the ideas and issues of our time, and to bring new voices and perspectives to our galleries.
As 2019 comes to a close, we look back on an incredible year—hard work with colleagues, wonderful celebrations with friends, and the unwavering support of our members and donors.
We couldn't have done this without you. Thank you.