AUTHOR: DAN LEERS
Posts by Dan Leers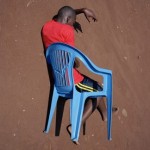 In January of this year, when we first began discussing artists to include in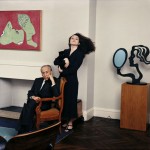 We reinstall the permanent collection in the first five rooms of The Edward Steichen Photography galleries at least once a year, in order to continuously have on view a selection of outstanding works from the Museum's collection. Each new display is organized differently, but all of them aim to suggest the vitality and richness of photography's creative traditions. Read more
I tracked Henri Cartier-Bresson (1908–2004) from England to India to Indonesia and back. He was in England for the coronation of King George VI; he was in India when Gandhi was assassinated; he was in Indonesia as the nation gained independence from the Dutch. He was seemingly everywhere.
I know because it was my job to compile all of Cartier-Bresson's photo captions, notes, datebooks, and correspondence from his travels, which covered the better part of the 50 years he was actively working as a photographer. I then had to transform this into a comprehensive yet comprehensible chronology that would appear in the catalogue of the exhibition Henri Cartier-Bresson: The Modern Century. Read more
If you are interested in reproducing images from The Museum of Modern Art web site, please visit the Image Permissions page (www.moma.org/permissions). For additional information about using content from MoMA.org, please visit About this Site (www.moma.org/site).
© Copyright 2016 The Museum of Modern Art