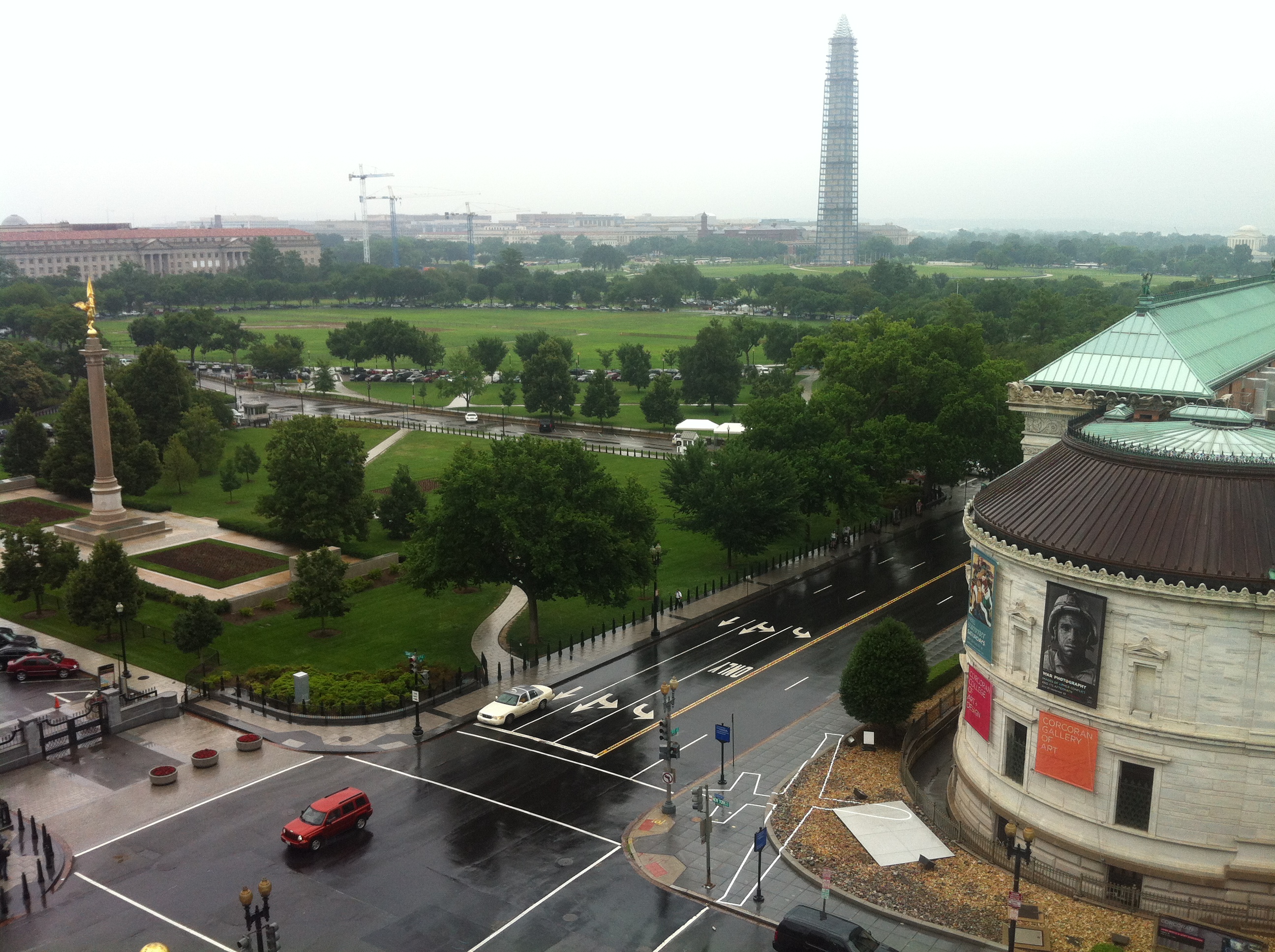 Drone Shadow (James Bridle)
From the curators: James Bridle is a writer, publisher, artist, and technologist based in London. The Drone Shadow series was born in collaboration with Einar Sneve Martinussen, a designer working in interaction design, product design, and research. It forms but one part of Bridle's wide-ranging visual and textual activism dealing with issues germane to the post-privacy era: secret surveillance, extraordinary rendition, and the systems that permit and encourage such violence against and among citizen-subjects. He has written and lectured extensively on what he terms the "New Aesthetic"—the visual and social systems produced by the increasing interconnectedness of virtual and physical worlds. The Drone Shadow project makes the impact of Unmanned Aerial Vehicles (UAVs) visible at a 1:1 scale. The purpose of a drone is to be invisible, making the operators completely unaccountable for their actions. For Bridle, the drone also stands for the now-ubiquitous network of technology that makes observation and action possible at a distance: "Those who cannot perceive the network cannot act effectively within it, and are powerless. The job, then, is to make such things visible."
James Bridle's "Under the Shadow of the Drone" does what all great art does: it makes us see what was already there in a new way. His work spotlights a contemporary fact of existence all too easy to forget when we are not directly physically threatened. We now live in a world of drones—but most of us don't see them or experience them.
The invisibility of the U.S. drone program in countries like Pakistan and Afghanistan is, of course, by design. And that's what's so dangerous about this new world. Drones are operated from the shadows on flickering, shadowy "suspects." The idea of surgical accuracy is a fallacy; this hi-tech equipment cannot ensure zero civilian casualties, or a clean conscience. The drone was created, and its use continues to grow, with very little political discussion. That's the point of drones—to take what should be a part of our national discourse out of the conversation and make it unseen, hidden, secret. (Except, of course, to the increasing number of those living under them 24 hours a day.) And that is why it is so valuable that the artistic community is bringing this dialogue back into the open where it belongs, as James Bridle is doing in a way that's both powerful and provocative.
Bridle's installation is at once an echo of the chalk outline of a crime scene that's in the past, and a foreshadowing of a possible crime to come. It acts as a public memorial to the nameless and faceless drone victims. He makes us see or, more important, unable to not see, the fact that for many, these drones are a presence both in the air and on the ground.
His work augments our vision, switching the peripheral to the main focus. By bringing the world of drones out of the shadows and making their presence manifest in such a striking way, James Bridle is forcing us to confront what's being done in our name.