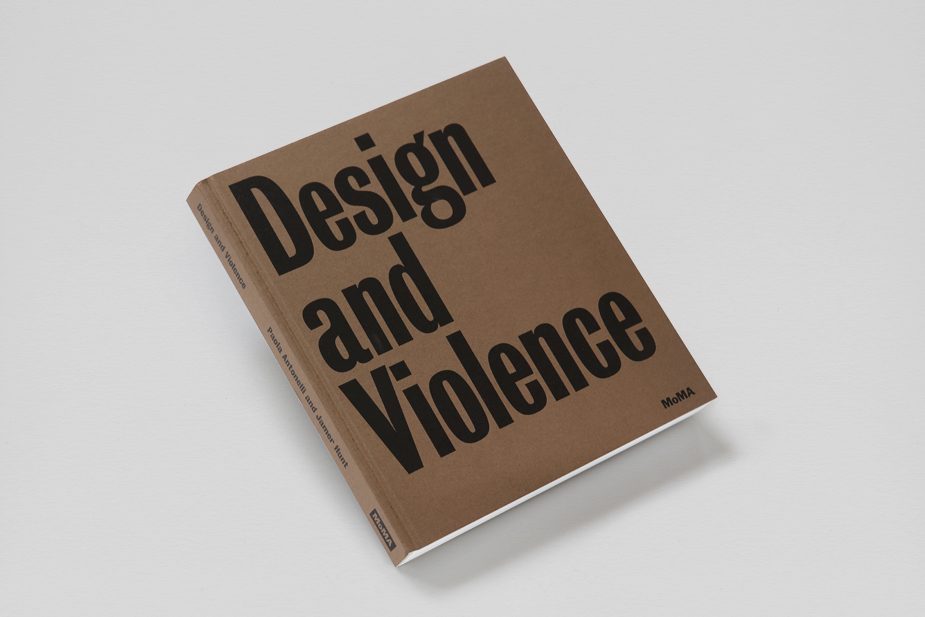 Design and Violence: the book
Released May 2015, the Design and Violence curatorial experiment now exists in book form, too, designed with restrained elegance by Shaz Madani and featuring a selection of posts that have been organized and edited according to a taxonomy suited to a printed format.
From the book description: Design has a history of violence, yet professional discourse around design has been dominated by voices that only trumpet its commercial and aesthetic successes. Violence, defined here as the manifestation of the power to alter circumstances against the will of others and to their detriment, has always been ubiquitous, and in recent years technology has introduced dramatic new threats. Design and Violence sheds light on the complex impact of design on the built environment and on everyday life, as well as on the forms of violence in contemporary society. Published to accompany an online experiment launched by The Museum of Modern Art in 2013, this book brings together controversial, provocative, and compelling design projects with leading voices from the fields of art and design, science, law, criminal justice, ethics, finance, journalism, and social justice. Each author responds to one object—ranging from an AK-47 to a Euthanasia Rollercoaster, from plastic handcuffs to the Stuxnet digital virus—sparking dialogue, reflection, and debate. These experimental and wide-ranging conversations make Design and Violence an invaluable resource for lively discussions and classroom curricula.
See a PDF preview here and order your copy here.