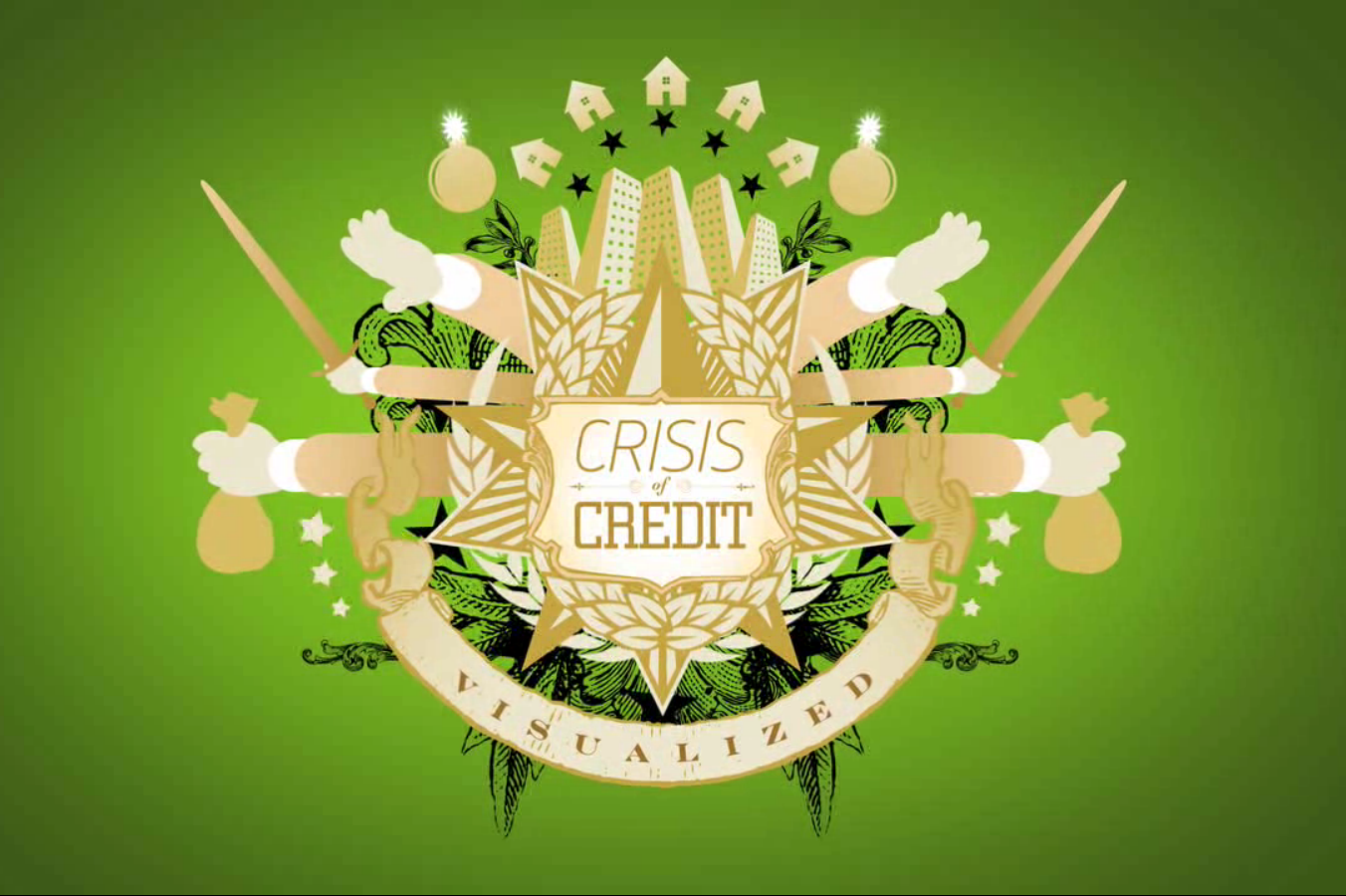 Crisis of Credit Visualized (Jonathan Jarvis)
From the curators: It is hard to think of a single institution or individual that has not, in some manner, been affected by the global economic crisis that began in 2007. Yet, for many–perhaps especially those who suffered the consequences most harshly or directly–explaining the complex systems that caused the collapse is almost impossible. We may continue to suffer from shadowy banking practices, but knowledge is power. Jonathan Jarvis's animated explication demystifies the Glass-Steagall Act, subprime lending, and the fraught relationships between the various stakeholders and casualties simply and clearly. His is design in the service of public good, one weapon in the arsenal sorely needed to combat the economic violence consuming us.
Knowledge is power. Or so the old adage goes. And during recent decades, Wall Street has utilized that timeless principle to its benefit–and vast profit. For as finance has swelled in scale and complexity, the number of people who actually understand how this modern, shadowy behemoth works has shrunk.
Little wonder, then, that most politicians, journalists, pundits, or ordinary voters failed to see the size of the credit bubble last decade; or that most people were utterly shocked and baffled when that bubble burst, causing pain for millions of Americans. In our 21st-century society, finance has become akin to weather: something deeply capricious that affects all of our lives, but which few of us understand, or can predict. Control has sat in the hands of a tiny, technocratic elite.
But this is what makes Jonathan Jarvis's work so interesting and compelling, if not subversive. His art uses simple graphics, catchy images, striking messages–and a wonderfully irreverent shade of green. And by combining these everyday images, he makes the complexities of finance seem accessible. Breezy cartoons blow apart gravitas, they undermine the aura of experts. This is pop banking, as it affects us all.
And by stripping finance of its pretension and complexity, his video makes two important points: firstly, that the madness of the credit bubble cannot be blamed on just one or two people; it was an entire system that was at fault, interlinked through financial flows (or, in the case of his art, stick figures, boxes, and arrows). And secondly, when the aura of mystery is stripped away from this system of financial flows it is clear just how unsustainable the entire pattern had become; the comic nature of the patterns shows us that a collapse was inevitable.
Indeed, in retrospect, the only thing that is more striking than the scale of last decade's credit bubble is the fact that the madness went on so long–unnoticed. Or to put it another way, if more people such as Jarvis had produced videos like this a decade ago, with chirpy green screens and laughable stick-figure bankers, the public might never have turned such a blind eye to finance–and let the bubble swell to such a monstrous size. And that would have been better for us all; even (or especially) those stick-figure bankers.