Posts tagged 'Abel Gance'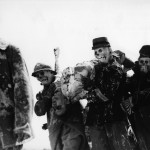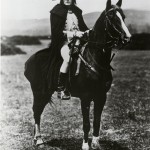 These notes accompany the Abel Gance program on January 26, 27, and 28 in Theater 3.
Over the course of film history, there have been directors who chafed at the restrictions the medium seemed to impose on itself. D. W. Griffith established a revolutionary but enduring film grammar and enjoyed enormous success, albeit tainted by its subject matter, with The Birth of a Nation (1915). This encouraged him to envision the film fugue Intolerance (1916), which was too advanced for its time, too far outside the envelope for audiences to comfortably comprehend.
If you are interested in reproducing images from The Museum of Modern Art web site, please visit the Image Permissions page (www.moma.org/permissions). For additional information about using content from MoMA.org, please visit About this Site (www.moma.org/site).
© Copyright 2016 The Museum of Modern Art