Posts by Stephanie Weber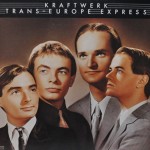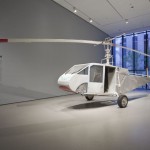 As visitors enter the Museum and ascend the grand staircase to the second floor, they'll likely notice Arthur Young's Bell-47D1 Helicopter hovering overhead as though in mid-flight.  Manufactured from the mid-1940s through the early 1970s, this helicopter was noted for its sleek design consisting of a seamless plastic bubble with an open frame tail. A few hundred feet away, past the Marron Atrium and inside the Projects Gallery, visitors will discover a strikingly different helicopter.
If you are interested in reproducing images from The Museum of Modern Art web site, please visit the Image Permissions page (www.moma.org/permissions). For additional information about using content from MoMA.org, please visit About this Site (www.moma.org/site).
© Copyright 2016 The Museum of Modern Art