Posts by Norman Laurila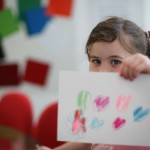 Back by popular demand, Children's Author Events at the MoMA Design Store connect children with beloved authors whose imaginative stories come to life through readings and interactive workshops.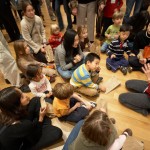 The magic of books is coming to life this fall at the MoMA Design Store in Soho. In celebration of our newly expanded children's area, we are inviting families to meet and engage with authors whose works ignite the imaginations of young people around the world.
If you are interested in reproducing images from The Museum of Modern Art web site, please visit the Image Permissions page (www.moma.org/permissions). For additional information about using content from MoMA.org, please visit About this Site (www.moma.org/site).
© Copyright 2016 The Museum of Modern Art