Posts by Gillian Young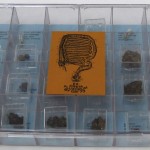 We found this note attached to an object shrouded in tissue and quarantined within three Ziploc bags.
If you are interested in reproducing images from The Museum of Modern Art web site, please visit the Image Permissions page (www.moma.org/permissions). For additional information about using content from MoMA.org, please visit About this Site (www.moma.org/site).
© Copyright 2016 The Museum of Modern Art