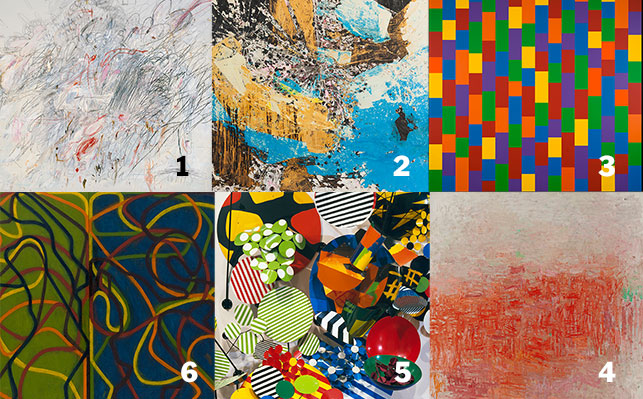 How well do you know your MoMA? If you think you can identify the artist and title of these works from MoMA's collection—all currently on view in the Museum—please submit your answers by leaving a comment on this post. We'll provide the answers next month (on Friday, July 15).
ANSWERS TO THE MAY 13 CHALLENGE:
Do you have what it takes to claim this month's title?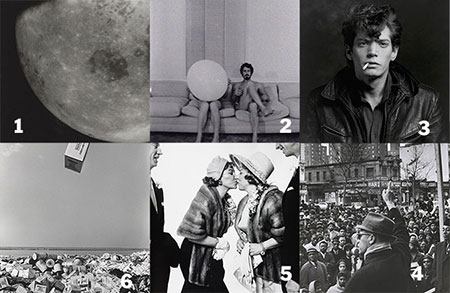 1. NASA. Untitled photograph from the Apollo 11 mission. July 1969
2. Yvonne Rainer. Trio Film. 1968
3. Robert Mapplethorpe. Self-Portrait. 1980
4. Gordon Parks. Malcolm X Gives Speech at Rally, Harlem, New York. 1963
5. Richard Avedon. Wedding of Mr. and Mrs. H. E. Kennedy 1961
6. Ryoji Akiyama. Empty Box in its Way Down to a Reclamation Area, Tokyo. 1969